Verification within Meta's Third-Party Fact-Checking Program
The network spreads information about the events in Bucha after its deoccupation in early April. This time, users refer to a video published by Ukrainian serviceman Serhiy Korotkykh (call sign "Boatsman"). In one passage you can allegedly hear the Ukrainian military ordering the killing of people without blue armbands, and in another – words behind the scenes "please do not kill, I do not want" and a few shots. According to the authors of the posts, this is proof that civilians in Bucha were killed by Ukrainian forces.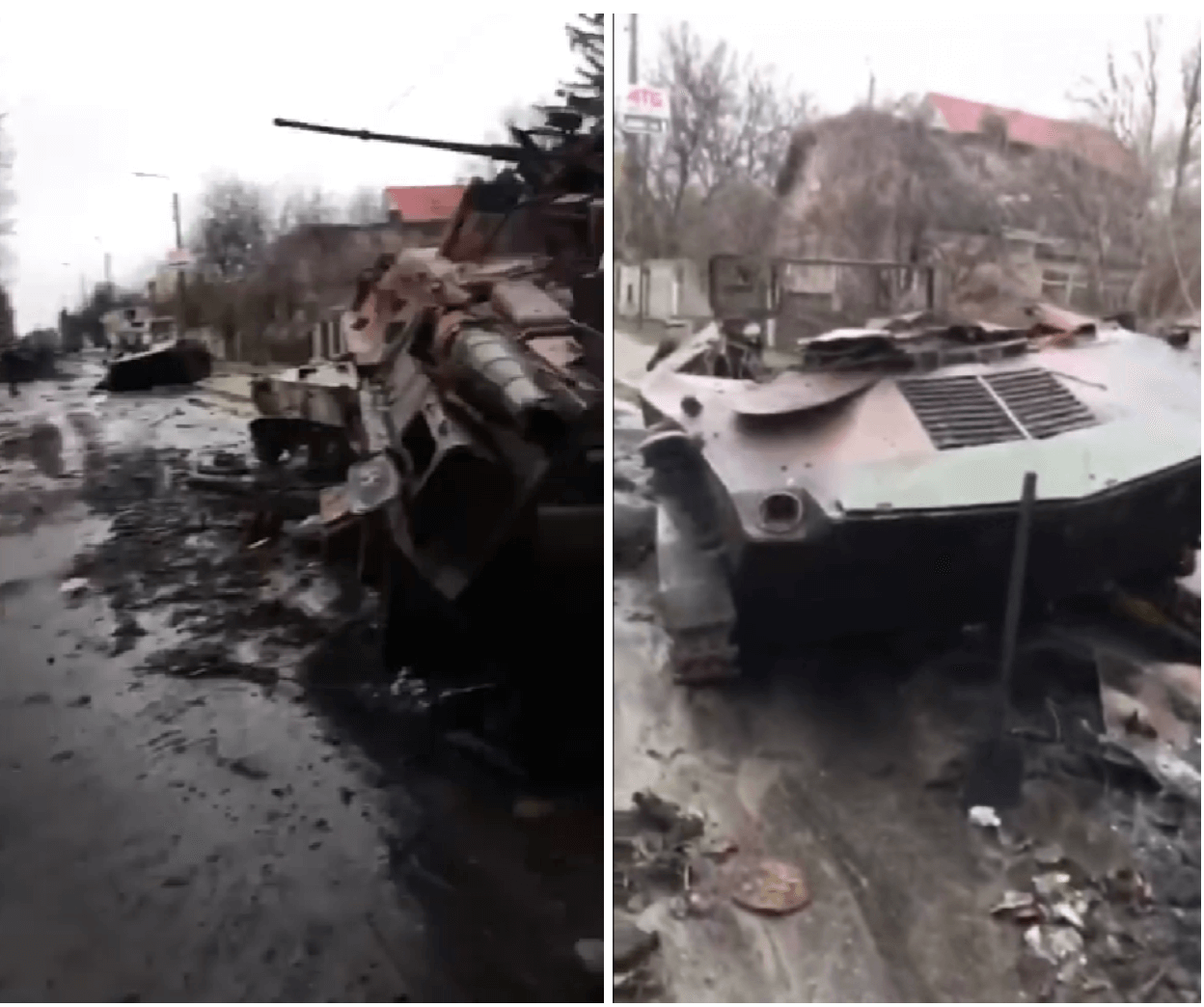 Screenshots of the post, which is distributed on Facebook
However, the video, which is attached to Facebook posts, has been edited. First, in the original video , unlike the modified one, there are no loud shots-like sounds at the end of the recording. Secondly, in any version of the video, it is impossible to decipher all the words behind the scenes and clearly establish that the person said "please don't kill, I don't want to".
The video from Bucha, to which the posts refer, was indeed published by Serhiy Korotkykh in his Telegram channel "RODNOY BOTSMAN" on April 2 (the video can be viewed here ). In a comment for Medusa, Serhiy said that it was not he who was filming, but his comrades-in-arms.
In the first part of the video you can hear the military question behind the scenes: "There are guys without blue armbands, you can shoot at them?". At the end of the recording, you can clearly hear "please" ", but further words cannot be deciphered. There are also no shots in the video.
As for the first part, the blue armbands are one of the external signs of Ukrainian soldiers. On April 2, the city of Bucha was still being cleared of russian saboteurs. We assume that the military, when talking about "guys without blue armbands", meant armed people who did not have Ukrainian insignia. However, this version is currently difficult to verify.
The Boatswain told Medusa that his acquaintances had not seen the fighting in Bucha on April 2. And the bodies of the dead civilians were already lying on the streets when the Ukrainian military entered the city.
Boatswain's words can be confirmed by other sources. So, earlier VoxCheck refuted the most widespread fakes about mass murders in Bucha. In fact, all available evidence indicates that russia is responsible for war crimes. Corpses on the streets, mass graves appeared in the city during the russian occupation in March.
Attention
The authors do not work for, consult to, own shares in or receive funding from any company or organization that would benefit from this article, and have no relevant affiliations