The index for monitoring of reforms (iMoRe) is +0.6 points for the period for March 11 – 24, 2019 on a scale of  -5.0 to +5.0. In the previous round the index was +0.2 points.
The major event of this round is the ratification of the MLI (Multilateral Instrument) Convention, which deals with tax treaties to confront the dilution of the tax base and profit margin.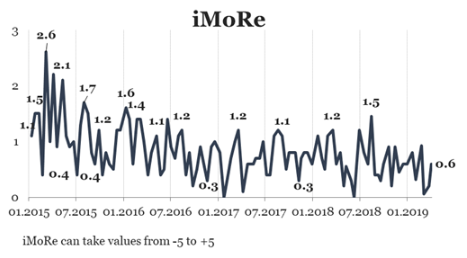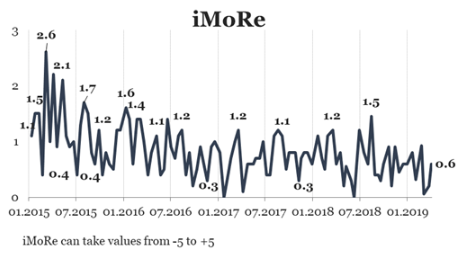 Chart 2. іMoRe and its components in the current round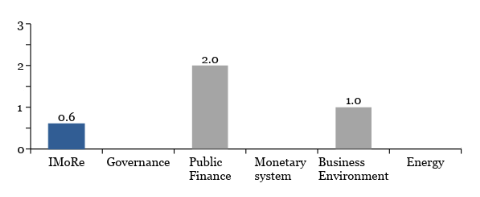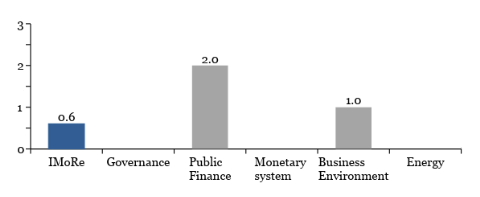 Major events of the round
International companies use gaps and inconsistencies in national and international tax legislation to avoid paying a tax on profit or artificially reduce the amount of tax. In international practice, it is called aggressive tax planning. As a result, the budget of Ukraine receives less money.
In particular, such gaps may arise due to the operation of double taxation avoidance agreement. Such agreements concern taxation of Ukrainian companies engaged in foreign trade operations. In order to avoid double taxation of company income, Ukraine has concluded Double Tax Treaties with 74 countries. However, over time, such agreements are losing relevance in some aspects and need to be clarified. Their review, signing and ratification are a complex and lengthy process.
In 2017, Ukraine joined the Action Plan to deal with the dilution of the tax base and the elimination of tax-free profits (BEPS Action Plan). It includes 15 steps, one of which involves the introduction of a multilateral MLI instrument. This tool allows for more flexible changes to the double taxation avoidance agreement. In particular, it allows simultaneous changes to all existing agreements with countries that, on their part, have also agreed to such changes.
In February 2019, the Parliament adopted Law 2692-VIII on the ratification of the Convention, and in March the President signed the document.
Chart 3. Value of іMoRe components and number of events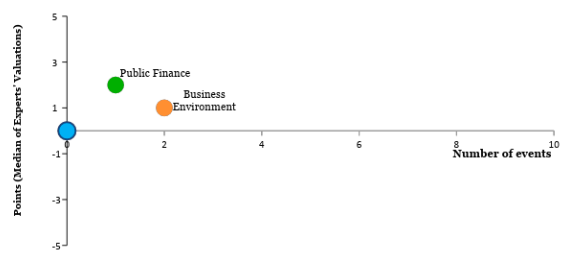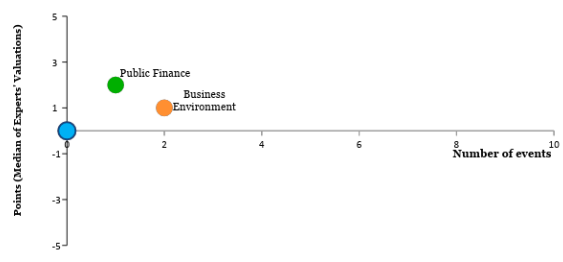 (Please see other charts on the website)
Note: Index for Monitoring Reforms (iMoRe) from VoxUkraine aims to provide a comprehensive assessment of reform efforts by Ukraine's authorities. The Index is based on expert assessments of changes in the regulatory environment in five areas:
Governance

Public Finance

Monetary system

Business Environment

Energy
For details please visit imorevox.org.
Attention
The author doesn`t work for, consult to, own shares in or receive funding from any company or organization that would benefit from this article, and have no relevant affiliations