Main events of the round include law on higher education and better protection of land ownership.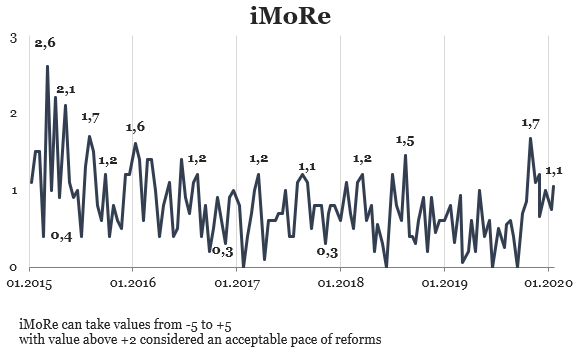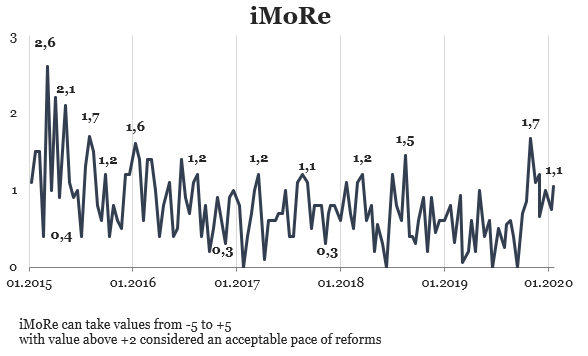 Chart 2. іMoRe and its components in the current round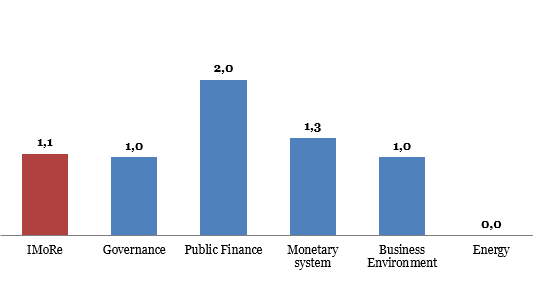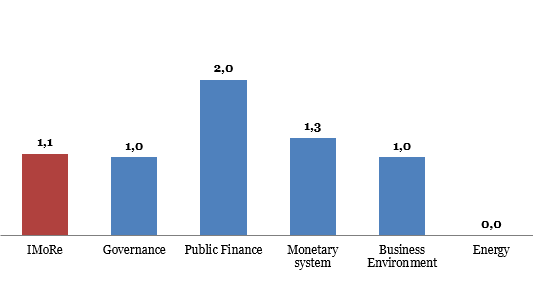 Main events of the round:
Law on Higher Education, +2.5 points
The previous version of the law on higher education was adopted in 2014. The law introduced the autonomy of universities and expanded the powers of rectors and other governing bodies of these institutions, and also introduced the "money goes after the student" principle.
The idea behind these reforms was to create competition between universities and improve the quality of education. However, this did not work fully, perhaps because of the lack of competition. Another reason could be that the Ministry had no levers to control the quality of the processes. Perhaps it was needed to introduce the requirement of building corporate governance in higher education institutions, such as the creation of independent supervisory boards.
The new Law No. 392-IX from 18.12.2019 introduced a number of changes that should address these and other accumulated problems. According to the MPs who initiated the law, it will help improve the quality of higher education and increase the mobility of students and teachers.
In particular, the law introduced a system of key performance indicators (KPIs) for the rectors. These indicators, deadlines and control mechanisms will be stated in the contract signed by the rector. The KPIs will be established by the Ministry of Education and Science in accordance with the program offered by the rector during the election.
Licensing procedures are simplified. From now on, they will be online through electronic databases.
Tougher sanctions have been introduced for student plagiarism. If found out, the graduates might be refused their degree.
A law enhancing the protection of land property rights, +1.3 points
There were a number of loopholes in the legislation on the register of real property rights and land cadastre. They were used to falsify leases and seizure of businesses, with further re-registration of property and land (there was the possibility of double registration of lease agreements due to poor interaction or exchange of information between the Real Estate Rights Register (RERR) and the State Land Cadastre (SLC))
Law 340-IX from 05.12.2019 was adopted to resolve this issue.
Chart 3. Value of іMoRe components and number of events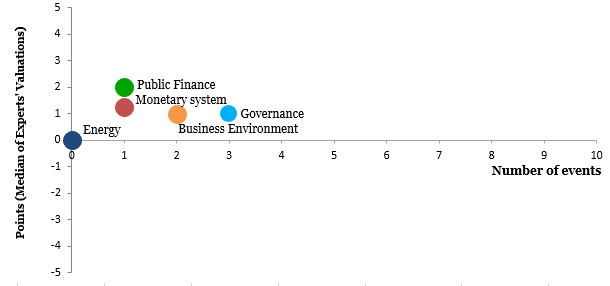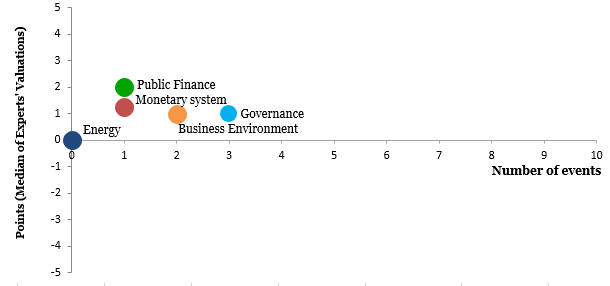 Note: Index for Monitoring Reforms (iMoRe) from VoxUkraine aims to provide a comprehensive assessment of reform efforts by Ukraine's authorities. The Index is based on expert assessments of changes in the regulatory environment in five areas:
Governance
Public Finance
Monetary system
Business Environment
Energy
For details please visit imorevox.org.
Attention
The author doesn`t work for, consult to, own shares in or receive funding from any company or organization that would benefit from this article, and have no relevant affiliations