In the previous round, the index was +1.4 points.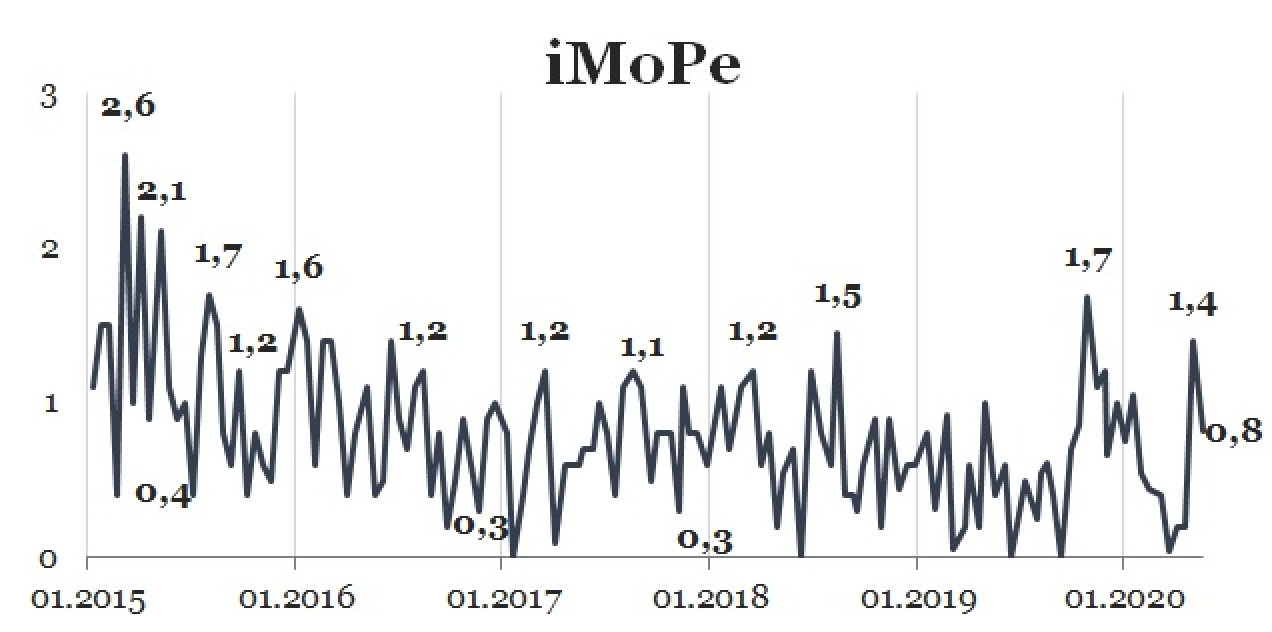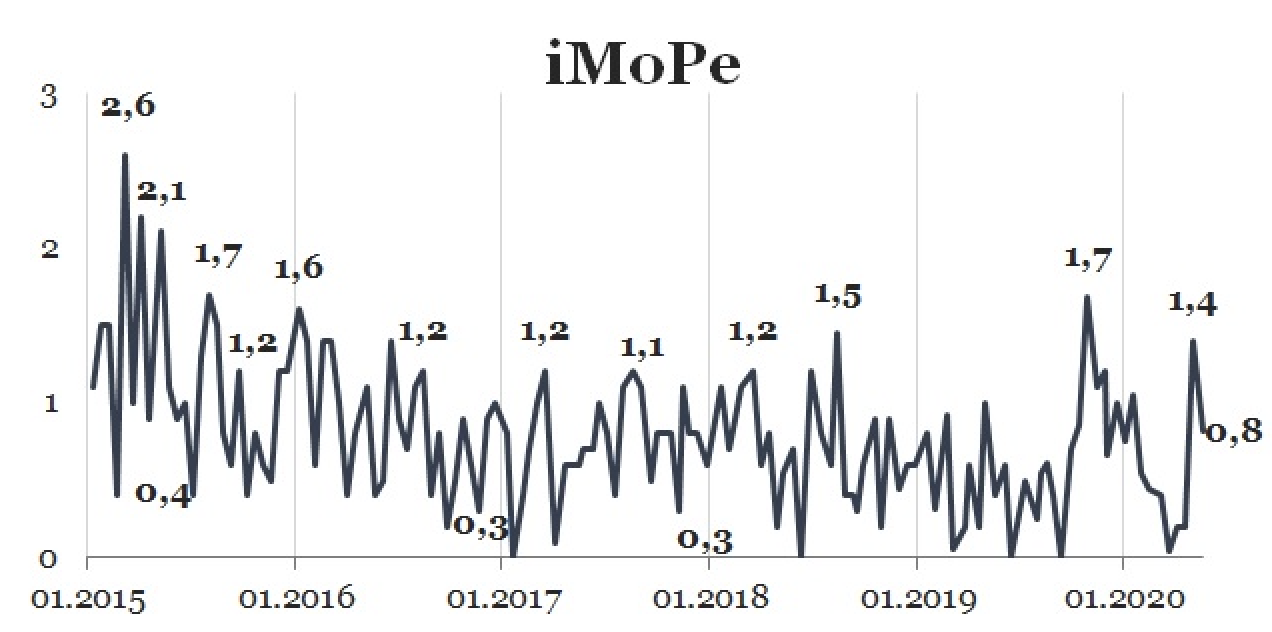 Chart 2. іMoRe and its components in the current round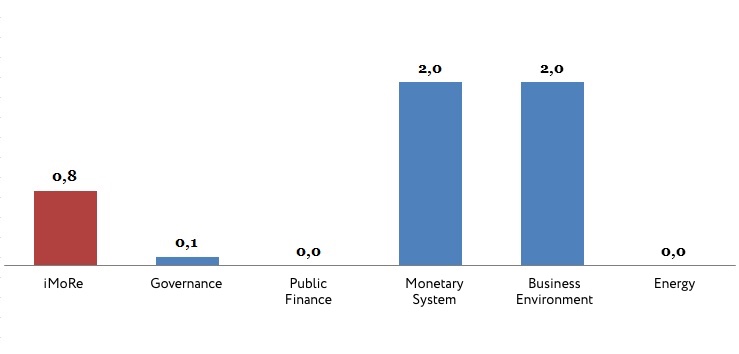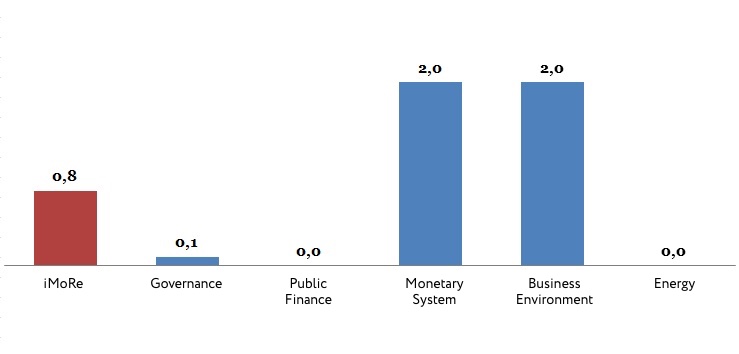 Law "On National Infrastructure of Geospatial Data", +2.0 points
Modern geographic information systems allow accounting and resource management to be transparent and convenient. Unlike the registers that government agencies now maintain for various objects, geographic information systems allow you to keep records based on the established coordinates of their location.
Law 554-IX of 13.04.2020 establishes the basic principles for the organization of geospatial data. In particular, it is data on reference systems of coordinates and heights, the state border of Ukraine, administrative-territorial units, including their borders,  amalgamated territorial communities, including the boundaries of their territories, hydrographic objects and hydraulic structures, settlements, including their street and road network,   buildings and structures, highways, railways, utilities,   airports, sea and river ports, land cover and soils, land plots, registers of streets and addresses of objects, geographical names, digital terrain model, etc.
Resolution of the National Bank troducing an electronic license to transfer funds in national currency without opening accounts, +2.0 points
With its Resolution №60 of 08.05.2020, the National Bank introduced the electronic register of licenses for the transfer of funds in the national currency without opening accounts. Licenses will become electronic,   and the requirements for their re-registration have been abolished. Licences "on paper", received earlier, remain valid, and do not need to be replaced, their validity is not limited. Market participants who received "paper licenses" are automatically included in the register.  
Law authorising the Cabinet of Ministers to determine administrative centers and community territories on the basis of long-term plans and to prepare draft laws on districts, +0.1 points
Authorities began implementing decentralization reform back in 2015. Over the course of five years, people have voluntarily created more than 1,000 amalgamated territorial communities, home to 11 mln Ukrainians. Some communities decided against the union, due to varying reasons. Some of them, for instance, did not see how the process would benefit their communities economically. 
The next stage of decentralization reform required changes to the legislation which would complete the process of community unification, establish the powers of local authorities at the district level, etc. 
Law 562-IX of 16.04.2020 was adopted in order to solve these problems. iMoRe experts consider these changes to be an important stage of the reform. However, they pointed out a number of contradictory provisions, which influenced the overall rating.
Chart 3. Value of іMoRe components and number of events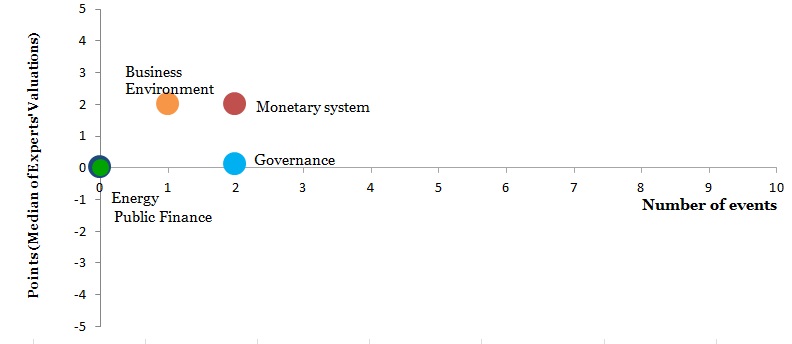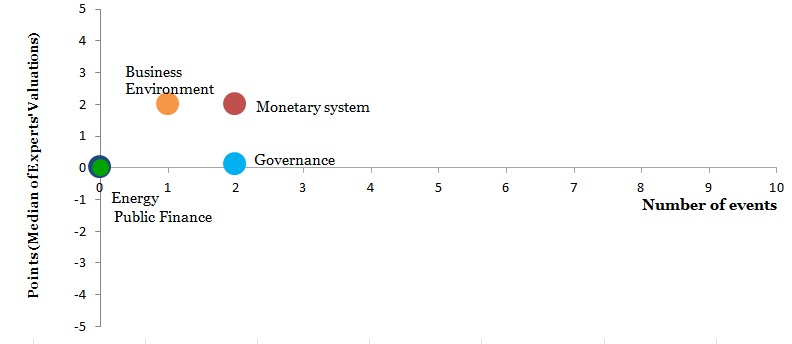 Note: Index for Monitoring Reforms (iMoRe) from VoxUkraine aims to provide a comprehensive assessment of reform efforts by Ukraine's authorities. The Index is based on expert assessments of changes in the regulatory environment in five areas:
Governance
Public Finance
Monetary system
Business Environment
Energy
For details please visit imorevox.org.
Attention
The author doesn`t work for, consult to, own shares in or receive funding from any company or organization that would benefit from this article, and have no relevant affiliations