In the previous round, the index was negative, -0.8 points.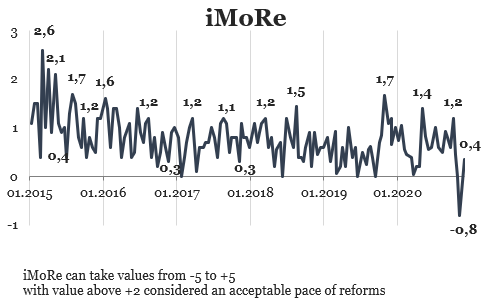 Chart 2. іMoRe and its components in the current round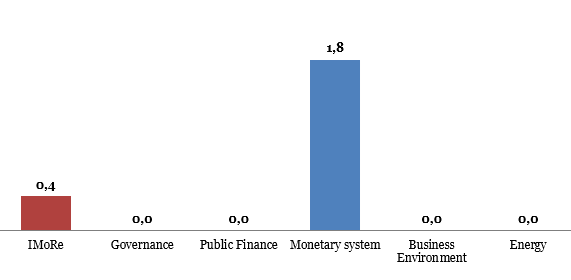 Law on Regulation of Microcredit, +2.0 points
The laws protect the rights of borrowers and require banks to indicate the actual interest on the loan when advertising credit products. They must also inform the consumer about the estimated cost of third party services (insurers, appraisers), if they know it.
These and other requirements did not apply to non-bank credit institutions providing microloans. These are loans issued by non-bank credit institutions for up to one month and the amount of which does not exceed one minimum wage. The interest rates that consumers actually paid on such loans were very high, reaching 650% per annum. In providing microcredit, these institutions had advantages in competition with banks, to which the law imposed stricter disclosure requirements.
Law 891-IX of 15.09.2020 solved this problem and extended the requirements for consumer loans to non-banking institutions and obliged non-bank credit institutions to submit information on microcredit to the Unified Register of Credit History Bureau.
The provision on the impossibility of bankruptcy of budgetary institutions has been clarified, 0.0 points
In 2019, a code of bankruptcy procedures was adopted. However, a number of provisions on the bankruptcy of budgetary institutions required clarifications, which were introduced by the Law 686-IX.
Chart 3. Value of іMoRe components and number of events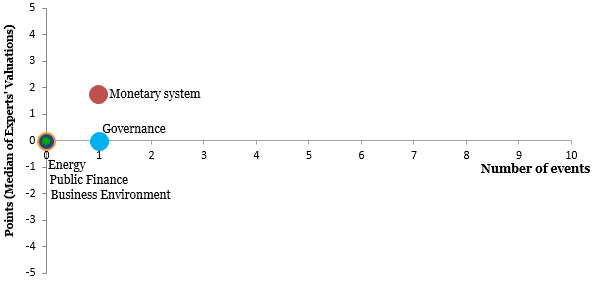 Note: Index for Monitoring Reforms (iMoRe) from VoxUkraine aims to provide a comprehensive assessment of reform efforts by Ukraine's authorities. The Index is based on expert assessments of changes in the regulatory environment in five areas:
Governance
Public Finance
Monetary system
Business Environment
Energy
For details please visit imorevox.org.
Attention
The author doesn`t work for, consult to, own shares in or receive funding from any company or organization that would benefit from this article, and have no relevant affiliations