In this round, most experts negatively assessed the impact of the law on reducing the VAT rate for certain types of agricultural products on public finances.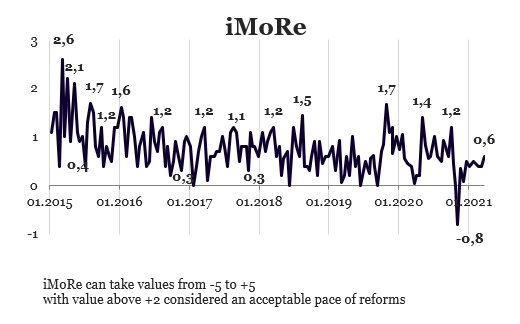 Chart 2. іMoRe and its components in the current round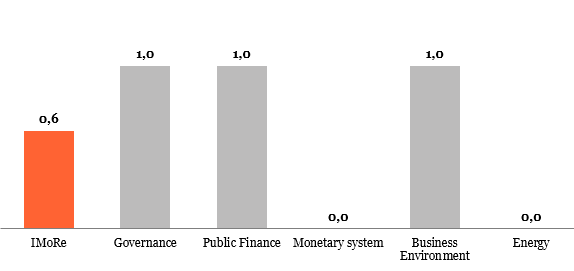 The law on reduction of VAT rate for some types of agricultural products, -1.0 points
Law 1115-IX reduces the VAT rate from 20 to 14% on imports and sales on the domestic market for some types of agricultural raw materials. In particular, for livestock products, cereals, seeds that are not used by end consumers.
This law affects companies that buy or sell agricultural raw materials. On some of them, it has a positive effect, on some, it may have a negative effect.
Companies that buy such raw materials for export resale must be reimbursed for VAT by the state. This procedure takes about 60 — 90 days: 20 days deadline for filing the declaration + 30/60 days office/documentary inspection + 5 days for receiving funds from the Treasury. During this period, companies cannot use their funds. With the introduction of a lower rate, the amounts of reimbursement will be smaller, so companies will have more working capital. Thus, the reduction of the VAT rate is beneficial for exporters of agricultural products.
This innovation may be unfavorable to producers of agricultural raw materials, which in the reporting period have accumulated a large amount of tax credit. If this amount (for example, when a company has made a large investment) exceeded its tax liability, the company would claim a VAT refund from the state and will therefore wait for all the required inspections to be completed.
The lawmakers also expect the law to make a creation of a fictitious tax credit (so-called twists) that companies use to evade VAT, disadvantageous.
The law on improving the procedure for electing heads of universities, +1.3 points
Law 1216-IX clarifies the procedures for electing university rectors.
Chart 3. Value of іMoRe components and number of events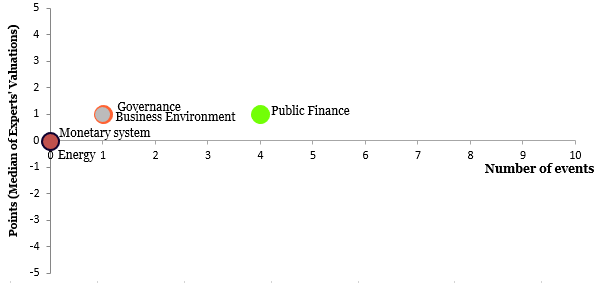 Note: Index for Monitoring Reforms (iMoRe) from VoxUkraine aims to provide a comprehensive assessment of reform efforts by Ukraine's authorities. The Index is based on expert assessments of changes in the regulatory environment in five areas:
Governance
Public Finance
Monetary system
Business Environment
Energy
For details please visit imorevox.org.
Attention
The author doesn`t work for, consult to, own shares in or receive funding from any company or organization that would benefit from this article, and have no relevant affiliations