The index for monitoring of reforms (iMoRe) is +0.7 points for the period from January 15 – January 28, 2018 (+1.1 in the previous round on a scale of  -5.0 to +5.0). Positive developments were recorded in legislation regarding the sphere of public finance and business environment. There were no reformist legislative changes affecting governance, the monetary system and the energy sector


The major event of the round is the law on the monitoring of public procurement.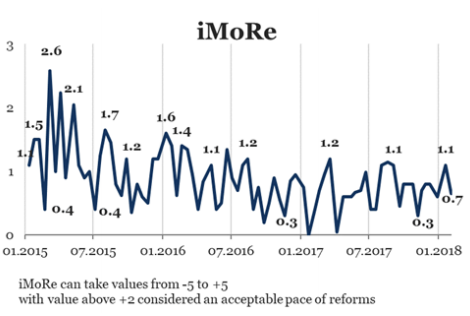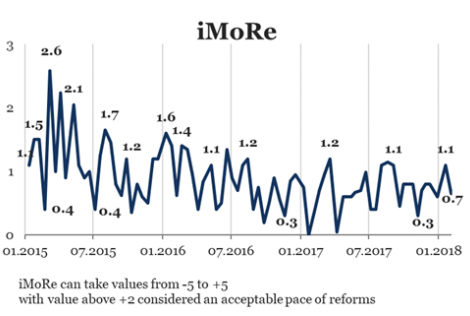 Chart 2. іMoRe and its components in the current round


The major event of the release
Law on the monitoring of public procurements, +2.0 points.
The launch of the Prozorro electronic procurement system has become a real breakthrough in Ukrainian reforms. The system works on the principle "everyone sees everything" and makes purchases transparent.
Launching the system does not guarantee the complete elimination of corruption, however, it creates conditions where an attempt to hold a dishonest tender can become public.
At the same time, the mechanisms for preventing corruption were not sufficient. The State Audit Service of Ukraine (SAS) was able to check the tender only when the contract had already been concluded, the auditors themselves decided which purchases were to be verified, and the recommendations were not mandatory for the bidding organizers.
The Law 2265-VIII of 21.12.2017, substantially expands the powers of the SAS , and for the more effective identification of tenders to be checked, systemic risk indicators have been introduced. Now, auditors can check the tender at all stages of the procurement and fulfilment of the contract. The decision on verification will be taken after the notification of the systemic risk indicators, appeals by public activists and authorities or on the initiative of the State Tax Administration. The procedure and summary information will be available online.
Chart 3. Value of іMoRe components and number of events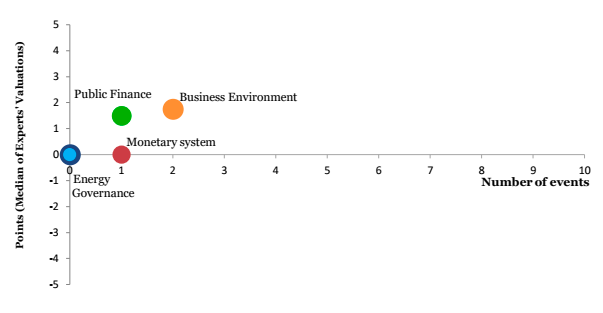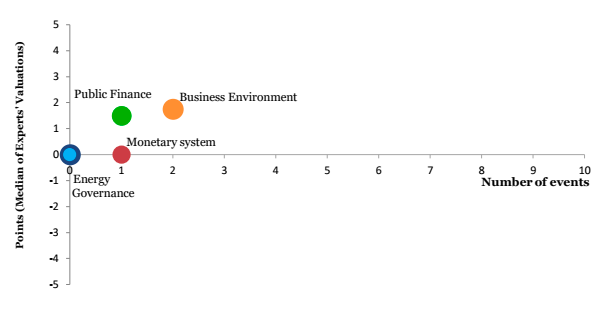 (Please see other charts on the website)
Note: Index for Monitoring Reforms (iMoRe) from VoxUkraine aims to provide a comprehensive assessment of reform efforts by Ukraine's authorities. The Index is based on expert assessments of changes in the regulatory environment in five areas:
Governance

Public Finance

Monetary system

Business Environment

Energy
For details please visit imorevox.org.
Attention
The author doesn`t work for, consult to, own shares in or receive funding from any company or organization that would benefit from this article, and have no relevant affiliations