The index for monitoring of reforms (iMoRe) is +0.8 points for the period from March 26 – April 8, 2018. Positive developments were recorded in legislation regarding governance, the monetary system, business environment and energy sector. The major event of the round is the law on facilitating access to land for oil and gas extraction.
In the previous round the index was +0.6 points on a scale of -5.0 to +5.0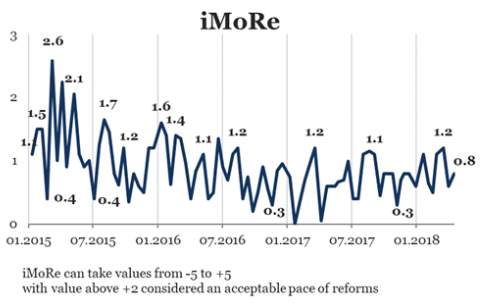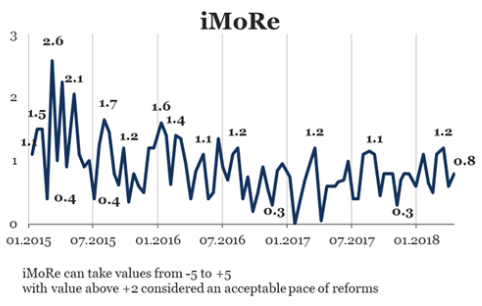 Chart 2. іMoRe and its components in the current round


The major event of the release
Law on facilitating access to land for oil and gas extraction, +1.5 points
The regulation of oil and gas extraction created systemic problems in the industry – the process of all approvals was unreasonably long, and a large number of concerted and permitting procedures created corruption risks. This hampered the development of new deposits and prevented to dynamically increase gas extraction, created barriers for investors and significantly limited their range.
The law has solved these problems – it eliminates excessive agreement and simplifies a number of procedures.
Expert's Comment
«The main advantage of the law is that it reduces licensing procedures for the introduction of the deposit into industrial development from approximately 3.5 years to 2 years, mainly obsolete and duplicate norms are being reduced. The law also regulates some difficult situations in land allocation for the oil and gas industry.
After exploring agricultural land, it is necessary to change its special purpose to conduct industrial development. At the same time, there is a moratorium on the change in the purpose of agricultural land, so it was actually impossible to introduce the deposit into industrial development. Now the law allows to change the purpose of the land to carry out industrial development on the basis of a contract for conducting land exploration. It expands the types of landed servitudes and clearly states that contracts for servitude can be concluded for oil and gas extraction facilities.»
– Volodymyr Kushil, ukrgasvydobuvannya
Chart 3. Value of іMoRe components and number of events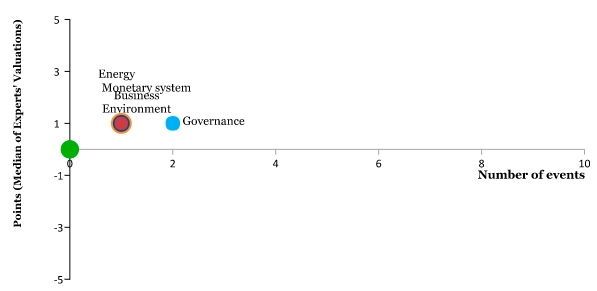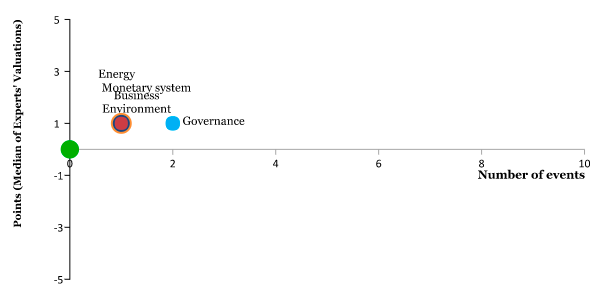 (Please see other charts on the website)
Note: Index for Monitoring Reforms (iMoRe) from VoxUkraine aims to provide a comprehensive assessment of reform efforts by Ukraine's authorities. The Index is based on expert assessments of changes in the regulatory environment in five areas:
Governance

Public Finance

Monetary system

Business Environment

Energy
For details please visit imorevox.org.
Attention
The author doesn`t work for, consult to, own shares in or receive funding from any company or organization that would benefit from this article, and have no relevant affiliations