The index for monitoring of reforms (iMoRe) is +0.4 points for the period from August 20 – September 2, 2018. The main event of the round is the law on collective land ownership and the improvement of land tenure.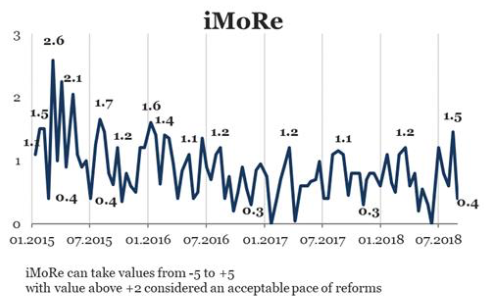 Chart 2. іMoRe and its components in the current round

The major event of the release
The law on collective ownership of land and the improvement of land tenure, + 0.2 points
In the 1990s, a huge amount of agricultural land was transferred from the state to the collective ownership of agricultural enterprises. Subsequently, a campaign on agricultural land sharing was launched. However, the legal status of other lands like the roads between land shares, forest belts, farmland, water objects was not clearly regulated.
There is also a certain amount of undersized arable land left. In some cases, after sharing, there were state acts for the right of collective land ownership with the names of all members of a collective agricultural enterprise. In this case, de facto there is no owner, but the village council can not lease these lands. In addition, the norms of the Constitution do not foresee collective ownership at all.
There was also a problem  of land plots exchange. After sharing lands, one field could be divided into dozens of sites and used by several tenants. In this case, the plots  of one tenant  may not have formed closed circuits. There was no legislative mechanism to make up a single entity by exchange, but in practice this was solved at the level of oral agreements between tenants.
Law 2498-VIII of July 10, 2018 aims at solving these problems.
Expert's Comment
"Law №2498-VII of July 10, 2018 provides for a total of two positive and one rather negative things.
Firstly, the positive thing is that the law regulates the issue of collective property, which remained vital after land sharing, namely field roads, forest belts and other lands in collective property that did not exist. Secondly, the question of "chessboard" in the fields (through the exchange), when, for example, the tenant leases the entire field, but inside it, there is another owner or tenant.
The negative point is the so-called right of the "essential user" of the land mass that enables to lease other agricultural lands located in such a land mass. An essential user in this case is a tenant who leases not less than 75% of all land masses. This creates unequal conditions of economic activity between small and powerful large producers in favor of large ones and  creates another restriction for land owners (in addition to the minimum lease term and the moratorium on the purchase and sale of agricultural land)"
– Oleg Nivievsky, Kyiv School of Economics
Chart 3. Value of іMoRe components and number of events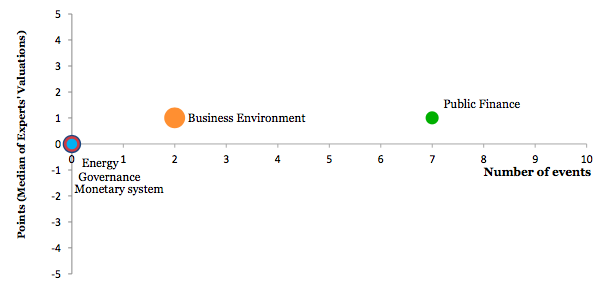 (Please see other charts on the website)
Note: Index for Monitoring Reforms (iMoRe) from VoxUkraine aims to provide a comprehensive assessment of reform efforts by Ukraine's authorities. The Index is based on expert assessments of changes in the regulatory environment in five areas:
Governance

Public Finance

Monetary system

Business Environment

Energy
For details please visit imorevox.org.
VoxUkraine is a unique content worth reading. Subscribe to our e-mail newsletter, read us on Facebook and Twitter, see the latest video on YouTube.
We believe in the power of words and that ideas have the main impact. VoxUkraine gatherers the best economists and help them to deliver their ideas to tens thousands of Ukrainians. Content VoxUkraine is free (and always will be free), we don't sell ads and we don't make lobbyism. For do more research, create new influenced projects and publish more quality articles we need clever people and money. We have people! Support VoxUkraine. Together we will do more!
---
Disclaimer
The author doesn`t work for, consult to, own shares in or receive funding from any company or organization that would benefit from this article, and have no relevant affiliations