Verification within Meta's Third-Party Fact-Checking Program
The photo of alleged armored vehicles, that Australia has handed over to Ukraine, is being spread in network. However, this is not true, there are another vehicles on the photo.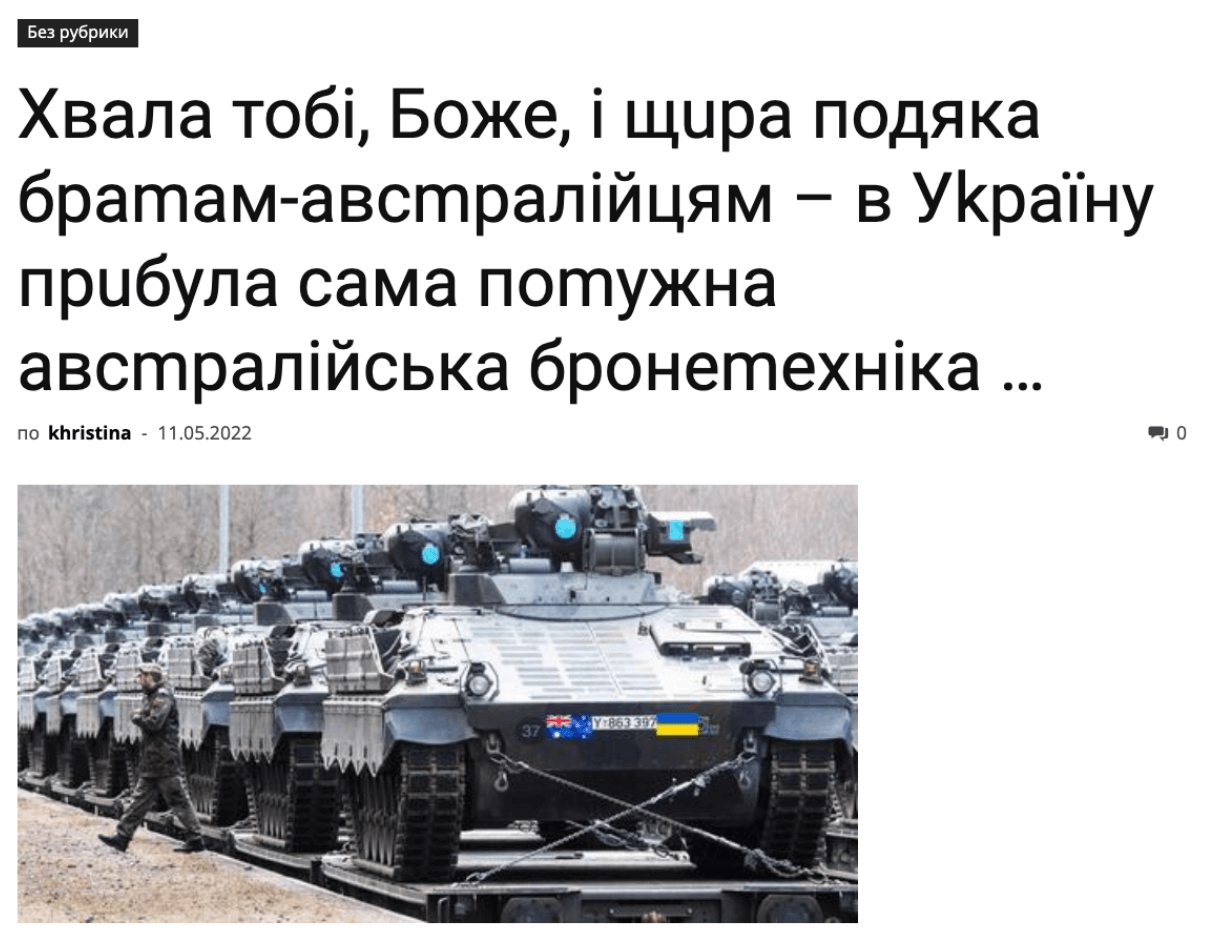 A reverse image search in the TinEye tool shows that this photo has been spread online since at least 2017. The photo is also on the Alamy photo bank. It is stated in the caption to the photo that it was made in Germany in Grafenwöhr on February 21, 2017. There are Marder infantry fighting vehicles operated by the German armed forces, on the photo. They have been transported to Lithuania for NATO's exercises.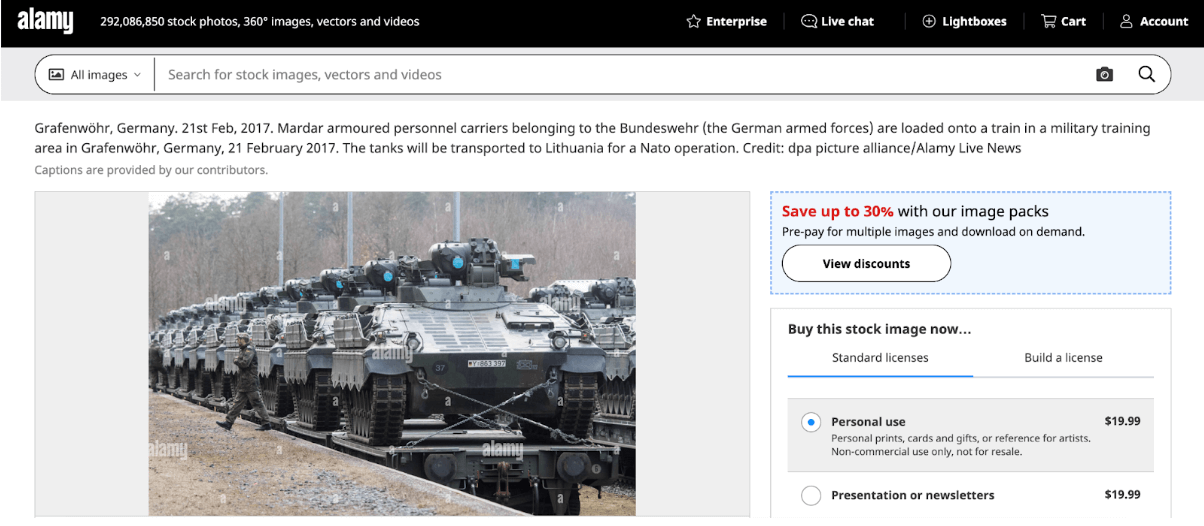 In addition, the photo, illustrating the news about Australian armored vehicles, has been edited. There are no flags of Ukraine and Australia next to the vehicles number plates on the original photo. 
Australia transfers armored vehicles to Ukraine, including the Bushmaster Protected Mobility Vehicles. On April 13, the Joint Operations Command of Australia announced that the first of 20 vehicles have been delivered to one of the European airports.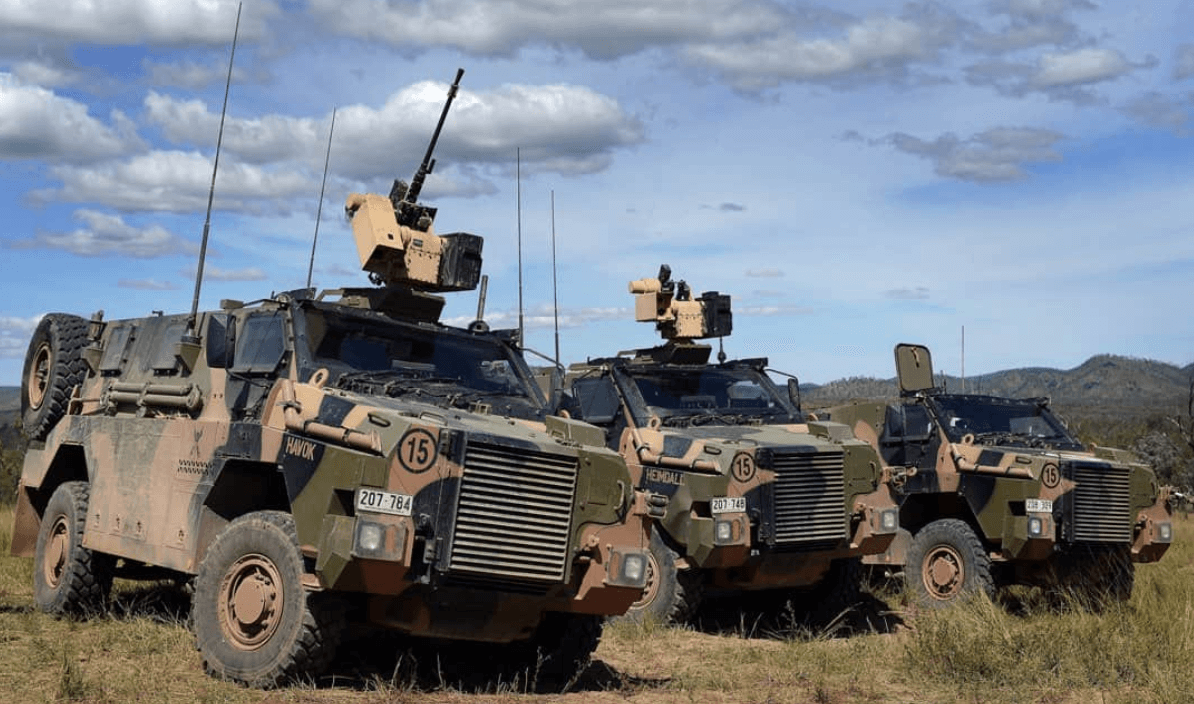 Attention
The authors do not work for, consult to, own shares in or receive funding from any company or organization that would benefit from this article, and have no relevant affiliations