Verification within Meta's Third-Party Fact-Checking Program
The network allegedly spreads photos of the fire at the plant in perm on May 1, 2022. Posts illustrate two versions of the photo.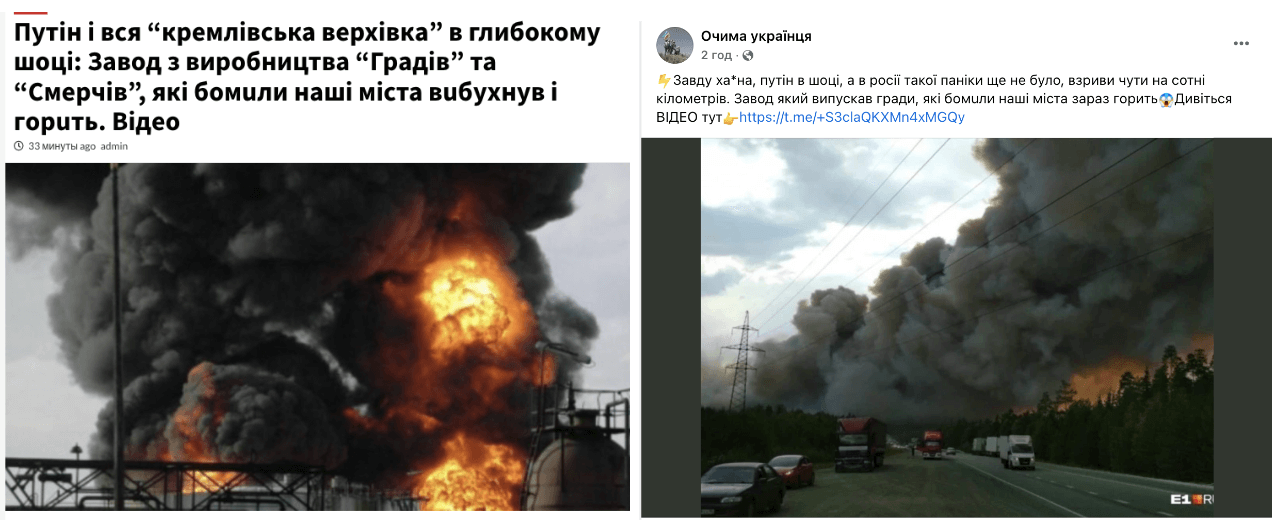 However, this is not true. A reverse photo search shows that both shots were not taken in perm in 2022.
Pay attention! The news is written in a combination of Cyrillic and Latin (compare: instead of Cyrillic "и" in the text the Latin "u" is used in the words «вuбyхнyв» and «гoрuть»). The text itself is emotional. Such signs indicate that you are facing either a fake or a clickbait.
In addition, the posts provide a link to the telegram channel where the details were allegedly published. However, the link does not lead to a specific post, but to a closed telegram channel with news. You must wait for confirmation from the administrator to access the channel. Such news with impressive photos or headlines is spread to increase the number of subscribers in a deceptive way.
A reverse search on TinEye shows that the first photo illustrating the posts appeared on the Internet in 2013. It is most likely a fire in Turkey, as the photo was first published by Turkish media. It is not known exactly where the fire occurred, but the photo has nothing to do with the events in russia in 2022.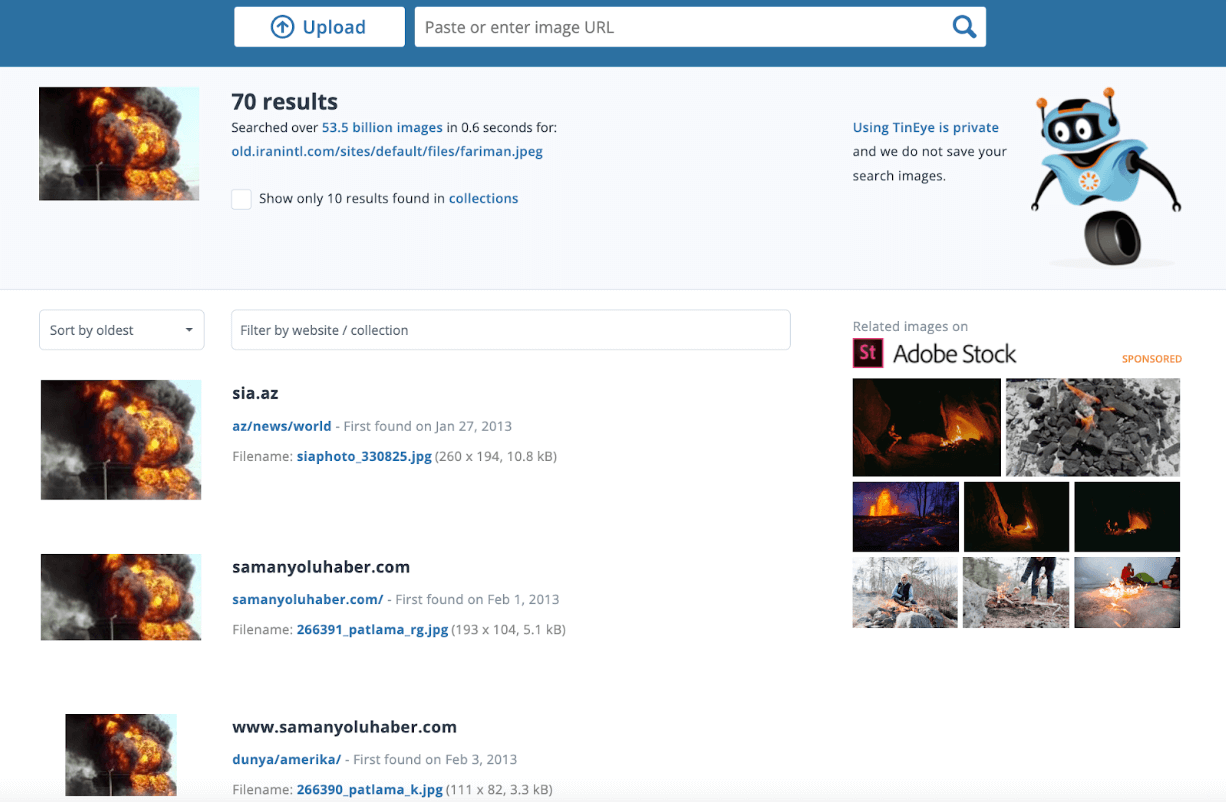 A reverse Google search for the second photo shows that the photo appeared online in 2021. In the lower right corner of the photo – the logo of the russian media e1.ru. The redaction published a photo of a fire near Mount Volchykha near Yekaterinburg. e1.ru indicate that a photo of the events was sent to them by a reader.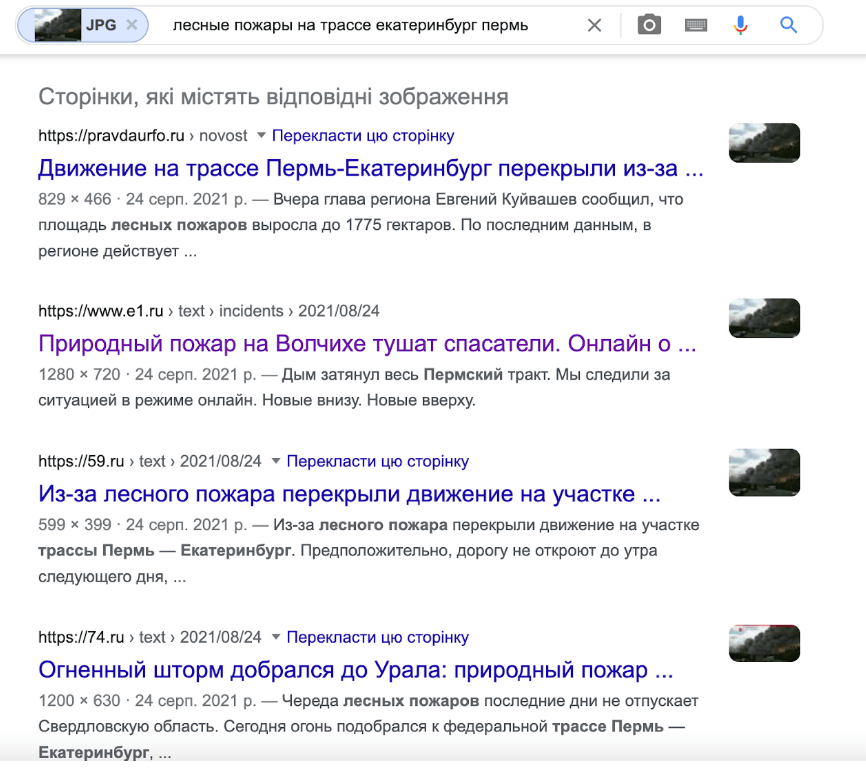 Fire in Perm at a factory on May 1 that makes shells for Grad and Tornado multiple rocket launchers and air defense systems. However, the photos used in the publications are not related to it.
Attention
The authors do not work for, consult to, own shares in or receive funding from any company or organization that would benefit from this article, and have no relevant affiliations