In Ukraine, vaccination against COVID-19 was allowed for children aged 5-11 years, previously, vaccination was allowed only for children aged 12 and over. The anti-vaccinationists reacted instantly: they started spreading fake news as if vaccination against the coronavirus is dangerous for children, and in case of complications, no one will be held responsible for it.
With the support of the USAID Health Reform Support project, VoxCheck analyzes and refutes public health narratives spread in the information space of Ukraine, Belarus, and russia on a weekly basis.
What's the reality?
On September 19, 2022, vaccinating children 5-11 years old with the Comirnaty vaccine (Pfizer-BioNTech) was allowed in Ukraine. Informed consent of their parents or guardians is mandatory for children. A smaller dose of the drug is also prescribed for children.
Vaccination against COVID-19 is safe for children of this age. Previously, vaccination in this age category was allowed in the USA and Great Britain. The experience of both countries has shown that the vaccine increases the level of protection of the child against infection with the coronavirus, particularly the Omicron variant, and possible complications in the event of the disease.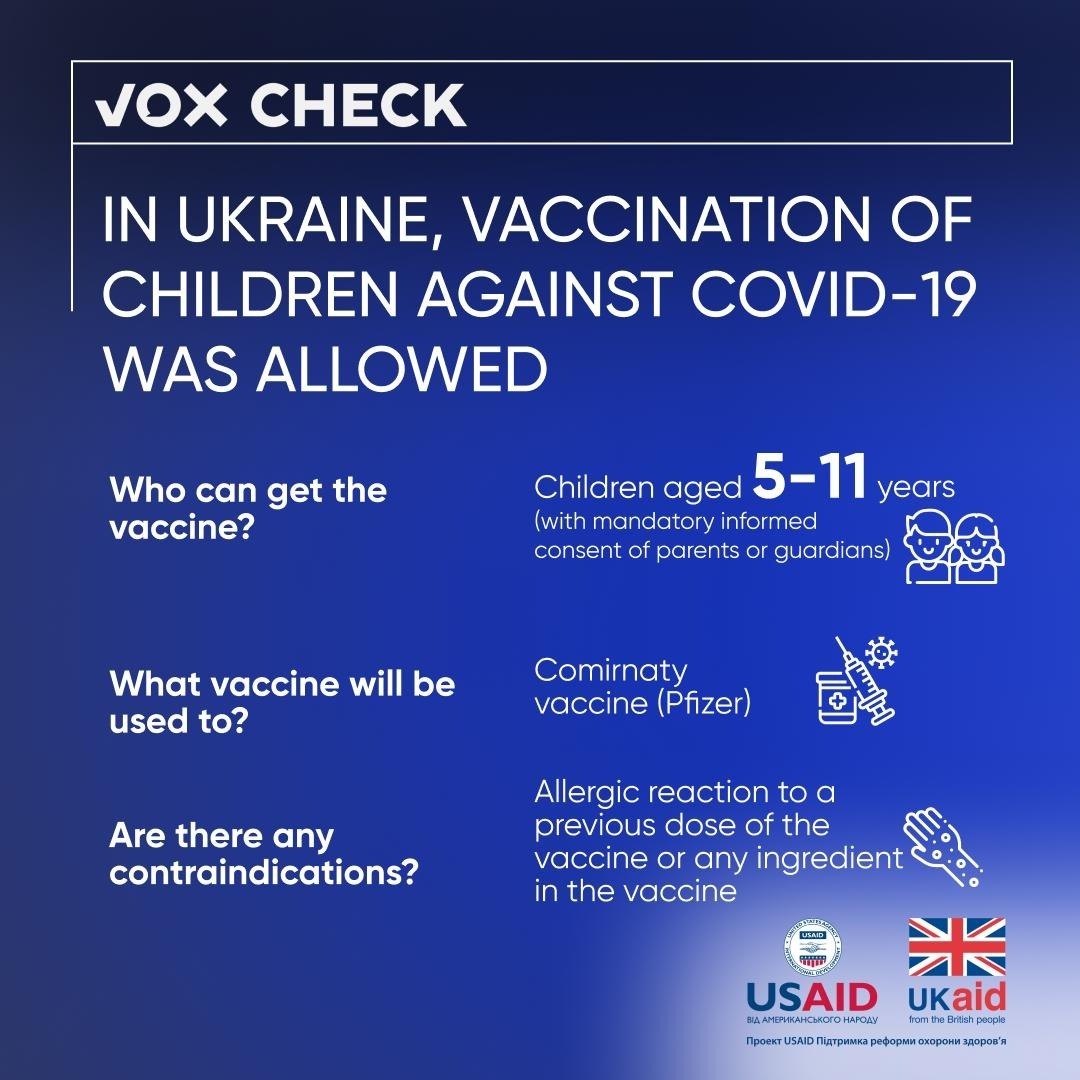 Contraindication to vaccination is an allergic reaction to the previous dose of the vaccine or any ingredient of the vaccine. As for possible side effects after vaccination, most are not serious and pass quickly.
According to the law "On Medicinal Products", the state bears the responsibility for adverse consequences after vaccination. The state can pay compensation if it is proven that the vaccine caused serious harm to a person.
The effectiveness and safety of vaccines have been proven in clinical trials before the vaccines are approved by medical regulators. Parents giving informed consent for vaccination of their child are agreeing precisely to preventive vaccination and not to participate in clinical trials.
Disclaimer: This information piece was produced with the assistance of the United States Agency for International Development (USAID), provided on behalf of the people of the United States of America, and with the support of the United Kingdom Government's Good Governance Fund program on behalf of the people of Great Britain. This article's content is the sole responsibility of Deloitte Consulting under contract #72012118C00001. It does not necessarily reflect the views of USAID, the United States Government, UK aid, or the United Kingdom Government.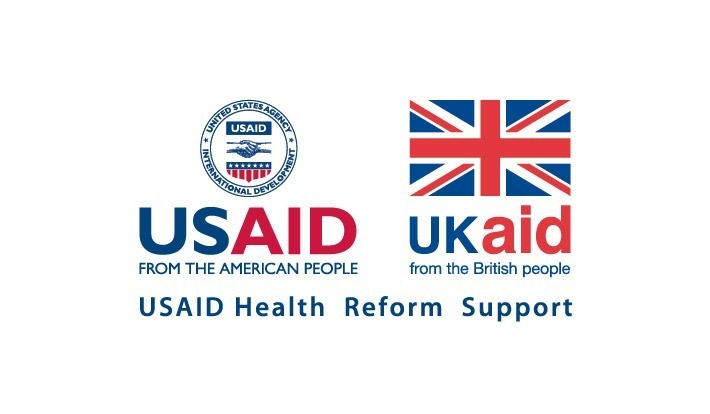 Attention
The authors do not work for, consult to, own shares in or receive funding from any company or organization that would benefit from this article, and have no relevant affiliations