Verification within Meta's Third-Party Fact-Checking Program
The videos of the alleged consequences of Russian missile strikes on the railway in Lviv are being spread in network. However, this is not true. 

Screenshots from the video
This fake has already been refuted by independent fact-checkers from Reuters. In fact, the video shows the consequences of the diesel locomotive accident in Belaya Kalitva in Russia in 2013.
The driver of the diesel locomotive exceeded the speed limit, more than 50 of 69 wagons went off the rails and caught fire. Russian media reported that the accident happened on May 9, 2013. Also in 2017, archive footage was uploaded on YouTube, reporting that the video was made in 2013.
We also were able to find a video frame with a help of a reverse image search on Yandex, the blocked in Ukraine Russian portal. Search results also indicate that it was an accident in Belaya Kalitva in 2013.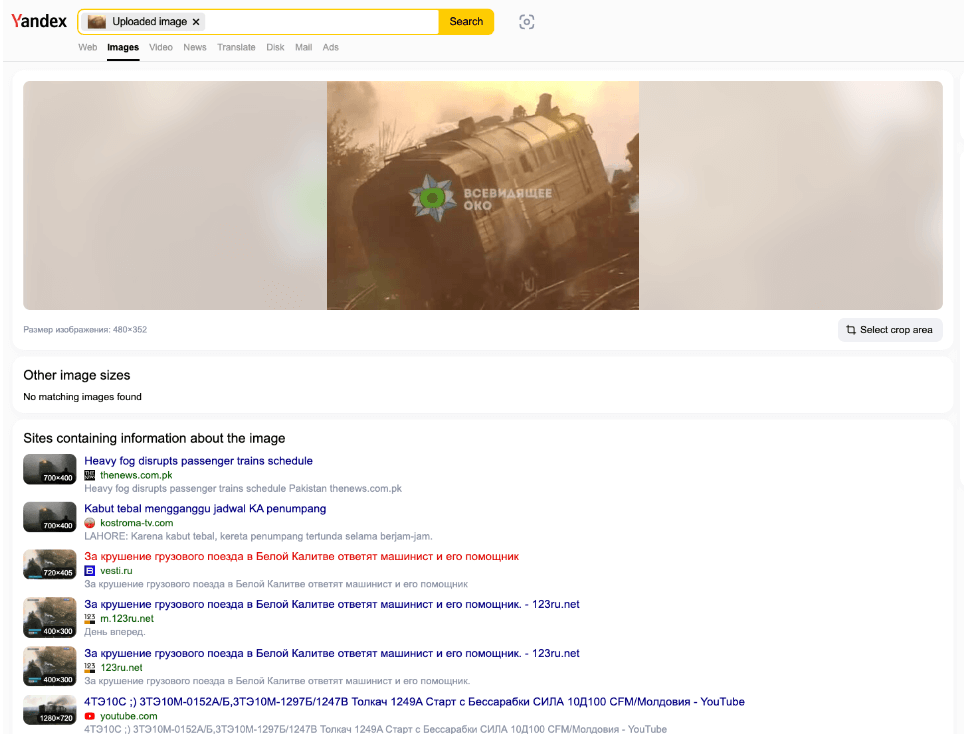 Russia did launch missile strikes on the railway infrastructure in the Yavoriv district of the Lviv region at night of May 17, 2022. However, the photos illustrating the posts are not related to the events of 2022.
Attention
The authors do not work for, consult to, own shares in or receive funding from any company or organization that would benefit from this article, and have no relevant affiliations