Information is circulating on the internet claiming that students at the University of Pennsylvania verbally insulted U.S. President Joseph Biden with the chant "Fuck Joe Biden". The attached video, shared by the authors, purportedly captures the students chanting derogatory remarks towards the American president.
However, this video has been edited. The derogatory shouts were added to the original footage. 
Using a reverse image search on a screenshot from the video on Google Images, we found the original video featuring Joseph Biden, which was shared from the RNC Research account. The owners of this page are supporters of the Republican Party and criticize the current president.
On May 15, 2023, the President of the United States attended a graduation ceremony for his granddaughter, Maisy Biden, at the University of Pennsylvania. The movements of the First Lady, Jill Biden, their eldest son Hunter Biden, and his former wife Kathleen Buhle in the video perfectly match their behavior in the footage circulating online. In the original video, the students' chants are not audible, but music can be heard instead.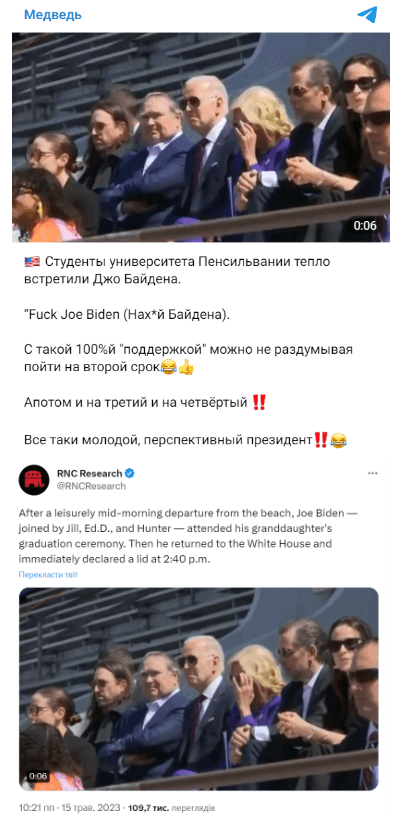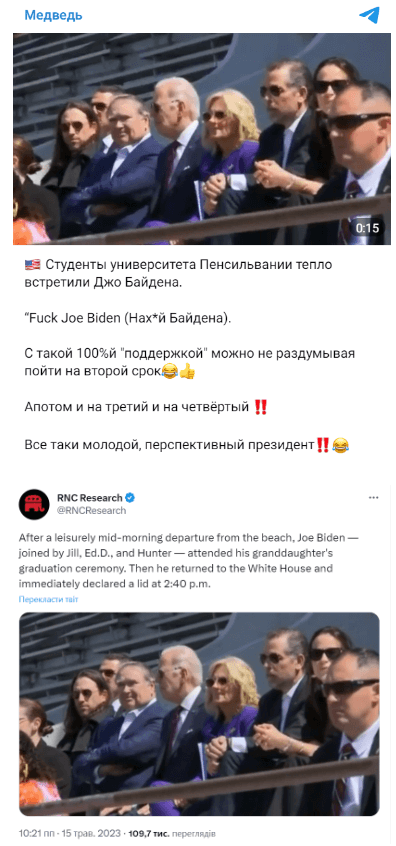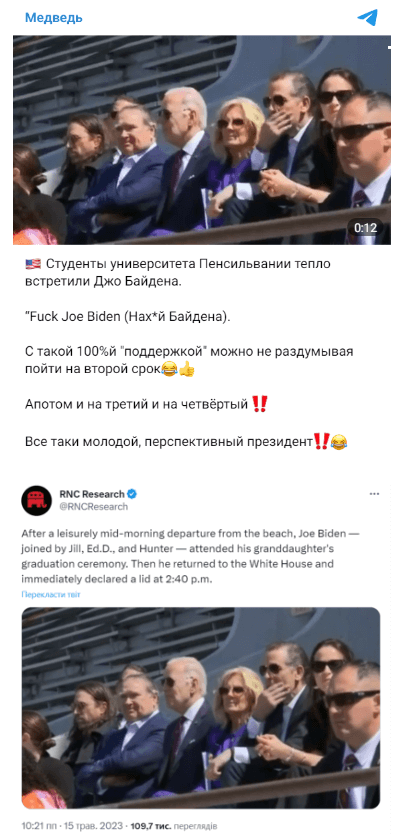 Journalists from the Associated Press who covered the ceremony stated that the students did not chant derogatory remarks. Photographer Amanda Andrade-Roades, who was also present at the event, commented to Reuters Fact Check that she did not hear any vulgar expressions directed at Biden.
Previously, we debunked a fake claim that residents of Kherson responded to President Zelenskyi's greetings using vulgar language.
Attention
The authors do not work for, consult to, own shares in or receive funding from any company or organization that would benefit from this article, and have no relevant affiliations