On June 20, VoxUkraine jointly with ICU within the framework of #ICUBooks project presented the economic bestseller "The Euro and the Battle of Ideas" by Princeton University professor Markus Brunnenmeier. 
"The Euro and the Battle of Ideas" was listed among the best books of 2016 by Bloomberg, the Financial Times and the Economist. The book has at its core a history of value confrontation between France and Germany. Should an economic crisis be compared to a fire, France is a typical firefighter extinguishing a flaming fire. Conversely, Germany focuses on "fire alarms", i.e. rules and regulations that do not let a crisis spark to ignite. This is the essence of the constant European battle of ideas that causes difficulties in handling economic problems of the European Union over the last decade (crises in Greece, Ireland, Italy, etc.).
And what is the road map for Ukraine-EU relations? We publish the most interesting episodes of the discussion about Ukraine's European future between NBU Deputy Chairman Dmytro Sologub and Advisor to the Minister of Foreign Affairs of Ukraine Taras Kachka. 
"European way" – what are the risks for Ukraine?
Taras Kachka: The number one risk is an infantile desire to join the EU. We do not see the essence beyond the form, the problems within the EU. This book, for one, explains why France and Germany often have different economic rhetoric but continue to cooperate within the European Union. Why is it a "struggle of ideas"? Because if European rules stand in the way of Europeans themselves, then such rules need to be changed. We must understand how our macro-financial policy is synchronized with the eurozone in the long run, not just formally but in essence. In the EU, formal legal concepts, directives and regulations back up real economy and politics, and if something has to be changed it is changed. 
Another risk is a formalistic attitude towards EU integration. "We will follow in Poland's footsteps and be accepted", some politicians think. Such mimicking of European politics and legal norms does not solve integration problems, on the contrary – it blurs the vision.
And when we are told we should do what is written in the regulations, we need to immediately respond: that is a general rule and here are exceptions for Greece, Hungary, Italy. Which of those exceptions shall we apply to Ukraine?… 
Dmytro Sologub: I see two risks. Firstly, Ukraine simply will not be able to go the route. It's a considerable risk. However, much has been done in the last 4 years and, looking at the macroeconomic indicators, I see that it works. Secondly, even if Ukraine does succeed, it does not necessarily mean that the EU will be in a position to accept Ukraine. 
For me, the irony of current EU situation is that the European crisis clearly demonstrated that in order to be successful, the eurozone needs closer financial and fiscal integration between its member states. Judging from the political sentiments in the EU states, they are not disposed towards it at all. There is no certainty that the first point of view will gain the upper hand. 
In your opinion, is the triumph of radical populists in the EU a consequence of the economic crisis in countries such as Greece, Portugal and other?
T.K.: In reality, liberals have the most votes in the EU Council with an increase in the populists' weight only at the local level. In this area where one should treat processes seriously and expertise is of paramount importance, populists do not win. Although the society (including Ukraine's) has an opposite impression. 
D.S.: I would not be so sure that the liberals have the upper hand. Let us wait and see. 
The EU institutions introduced after the crisis are very appropriate. I really liked the author's firefighting analogy: either you take action in advance or deal with the crisis "a posteriori". 
France and Germany have some ideological differences regarding economic approaches. Toward which approach does Ukraine gravitate? 
D.S.: I can say one thing about Ukrainian economic science: it is a post-Soviet style descriptive economics. 
T.K.: I had read "The Euro and the Battle of Ideas" prior to our 2015-2016 heated debate regarding the "German" orthodoxy on the part of the NBU and the hypertrophied "French Lyashkoism" in the Verkhovna Rada, I always felt like saying that not only were we not up to those approaches, we also fell short compared to Greece. 
For some reason, we are prone to think that political "spacecrafts" can be launched with ease, and then we take offence at why they fail to take off. 
For instance, the French approach calls for a state-of-the-art government apparatus, and they remain an effective bureaucracy even with different views with Germany. Even a bad idea in France will have high quality implementation.  
Ukraine keeps developing, its GDP is rising and inflation is falling – can we join the EU already?
D.S.: We are quite close from the point of view of economic criteria, that's right. But there are also formal criteria: for instance, you have to be a member of the European currency mechanism. Also, size matters, small countries (the Baltic states, Slovenia, Slovakia) joined the eurozone and feel quite good. In contrast, Poland and Hungary have a political factor with regard to preserving their national currency. 
It is too early to talk about it in Ukraine, we are a small open economy with no clear integration prospects. Our best choice is a flexible exchange rate, and switching to Euro is no panacea. 
T.K.: With my long time "A to Z" experience with the Association, I can say it has several dimensions. 
To start with, the discussion on whether a country joins the EU is a geopolitical question. For instance, Norway and Switzerland are not in the EU, and then we have Turkey and Greece that were initially on equal footing, with one of them later joining the EU and the other not. There is an ongoing discussion about Ukraine too.
Secondly, the Association Agreement allows for integration with the EU without EU membership. We can look to the Norwegian or Swiss model, i.e. they are not in the EU but integrated. In other words, the Agreement provides for full integration into the EU financial market but does not imply full economic integration.  
Thirdly, with regard to the trade part of the Agreement, we can create the conditions but it all depends on business players. It is impossible to predict everything. How will the economic players behave? Will they start trading with the EU or not? It worked for us after 2014. As a negotiator I faced the problem of our most export-oriented businesses being focused on the Russian Federation. And they just did not care too much about whether the Agreement with the EU was there or not… But in 2014, it turned out that it was necessary to change the direction and the Agreement came in handy. It is hard to predict how the business landscape in Ukraine will be changing.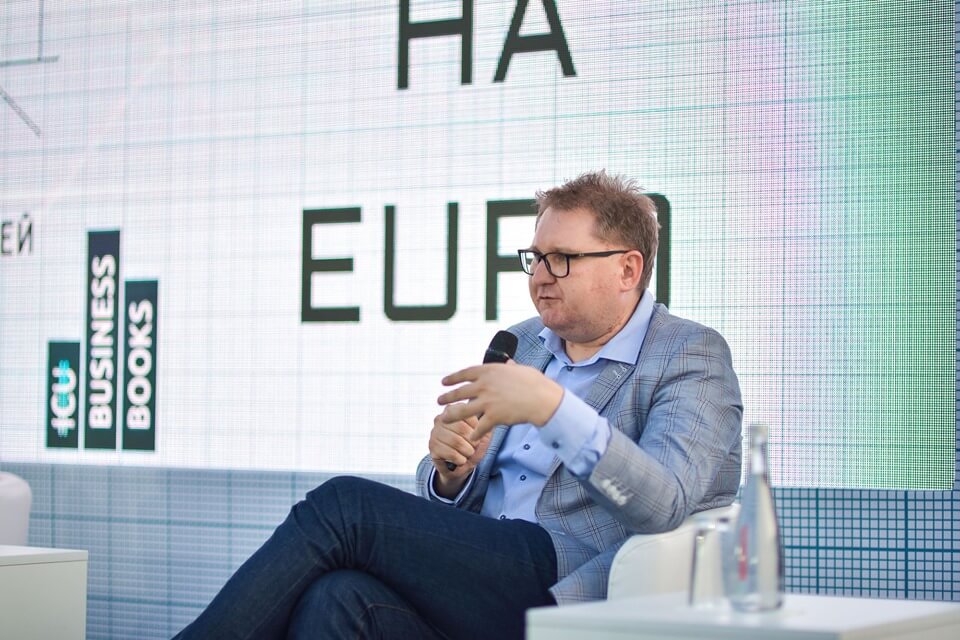 If everything is fine with the Integration Agreement already, why should Ukraine aspire to join the EU?
T.K.: We have already hit the ceiling in regard to some questions (e.g. transportation), we need to strengthen ties to agree on customs procedures and lift the barriers. 
Currently, the duty is 0% but there is a cargo amount limit. It is now a political problem and they get tied in a knot, straw by straw.   
Another problem is that Eastern European countries, Poland are viewed as marginal vis-à-vis key EU countries, especially Germany. This leaves Ukraine double marginal. If we are ready to eliminate this marginality, we must increasingly use the Association Agreement. 
In any case, I am a big fan of EU integration without EU membership. As soon as we remove the issue of EU membership, we also eliminate geopolitical issues and excessive compromises (a great number of states made compromises to join the EU), and we can focus on normal economic development. 
D.S.: The EU-Ukraine Association is largely reminiscent of our cooperation with the International Monetary Fund. That is, there are lots of important "painful" things to do. They are really difficult to implement without external pressure from international organizations. This process is of paramount importance for Ukraine's future. But as a matter of fact, it is true that joining the EU is no solution to all our problems. Rather, the pursuit of European standards and practices is such a recipe. 
Will the eurozone exist in the future?
D.S.: It is highly likely that the euro area will exist even despite the problems outlined in the book. The euro area created in 1999 and the euro area of today are two different realities. And we will see how it will evolve in 10 years. 
VoxUkraine is a unique content worth reading. Subscribe to our e-mail newsletter, read us on Facebook and Twitter, see the latest video on YouTube.
We believe in the power of words and that ideas have the main impact. VoxUkraine gatherers the best economists and help them to deliver their ideas to tens thousands of Ukrainians. Content VoxUkraine is free (and always will be free), we don't sell ads and we don't make lobbyism. For do more research, create new influenced projects and publish more quality articles we need clever people and money. We have people! Support VoxUkraine. Together we will do more!
---
Disclaimer
The author doesn`t work for, consult to, own shares in or receive funding from any company or organization that would benefit from this article, and have no relevant affiliations