Verification within Meta's Third-Party Fact-Checking Program
According to most russian media reports, Ukrainian special services allegedly blew up a container with fertilizers inside near the village of Dovhenke in the Kharkiv region on May 11. Reportedly, they did it to accuse the russian military of using chemical weapons.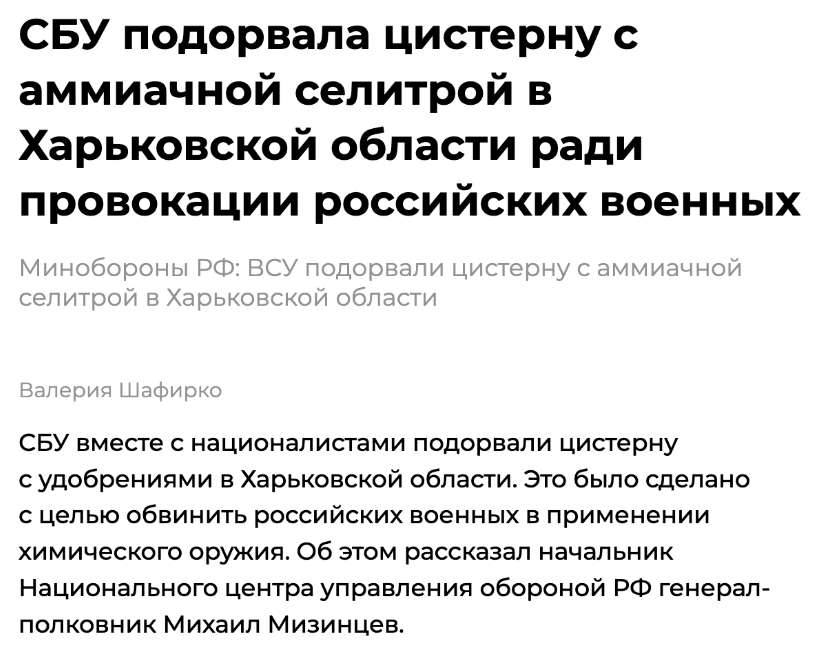 A publication example 
russian media outlets regularly spread fake news about Ukrainian security forces attempting to blow up warehouses with chemicals to poison the residents of the Donetsk and Luhansk regions. However, they never published anything to confirm at least one of their numerous statements.
russia's defense ministry said Ukrainian security officers blew up a container with nitrate in Dovhenke in the Kharkiv region. However, on the same day, pro-Kremlin blogger German Kulikovsky posted footage on his Telegram channel showing the site of the explosion and a column of rising orange smoke. According to him, the Armed Forces brought a storage tank containing an unknown substance to their positions, after which a russian UAV destroyed it. Thus, the Armed Forces had allegedly wanted to set up a scene of the russian military using chemical munitions. The vapors were "unlike those of any toxic warfare agent."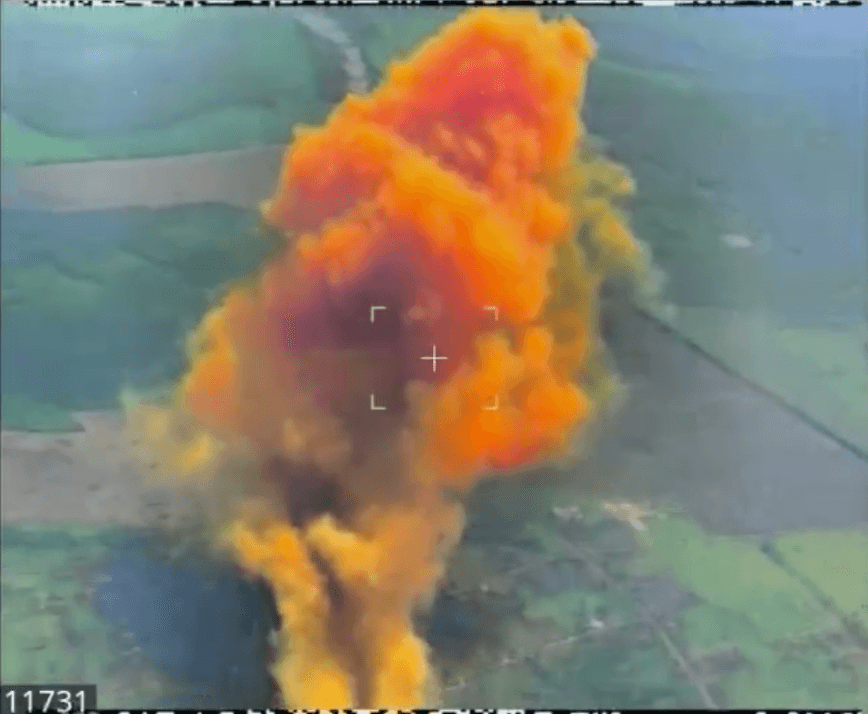 Screenshot from the video posted by Kulikovsky 
However, there was no comment from the Ukrainian side regarding the explosion, which renders the insinuation theory meaningless.
Besides, before shelling chemical and industrial facilities in Ukraine, russia's defense ministry usually claims that the Ukrainian military has planted mines in the facilities. Before firing at the Sumykhimprom plant in Sumy, russia's defense ministry said the "Ukrainian nationalists" had planted mines in containers with ammonia and chlorine inside in Sumy, with plans to poison locals.
Attention
The authors do not work for, consult to, own shares in or receive funding from any company or organization that would benefit from this article, and have no relevant affiliations