In the previous round, the index was +0.6 points.
Chart 1. iMoRe Dynamics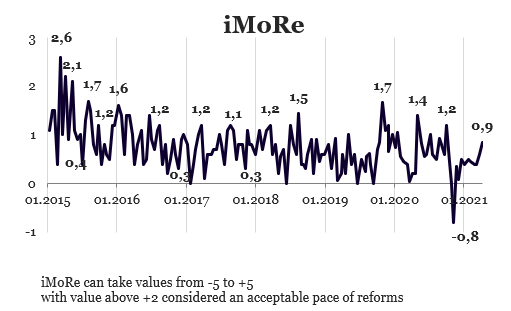 Chart 2. іMoRe and its components in the current round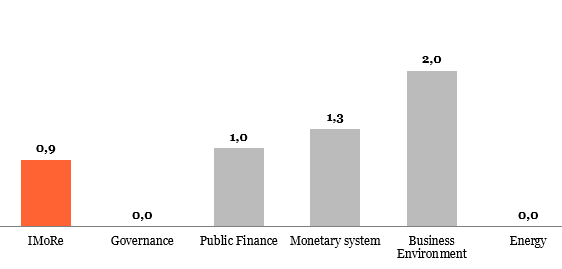 Law on veterinary medicine, +2.0 points
Law 1206-IX harmonizes national legislation with the EU law. It reduces the number of veterinary documents and the time to obtain them, introduces electronic permits and prescriptions for veterinary drugs, increases liability for violations in the area of veterinary medicine. It also abolishes the re-registration of veterinary drugs every 5 years, introducing instead post-registration monitoring of their efficacy. 
Law on financial leasing, +2.0 points
The law on leasing was enacted in 1997 and has only ever been amended twice (i.e. in 1999 and 2004). Since then, a number of problems have accumulated alongside an inconsistent body of case law. Law 1201-IX aims to address these issues.
Chart 3. Value of іMoRe components and number of events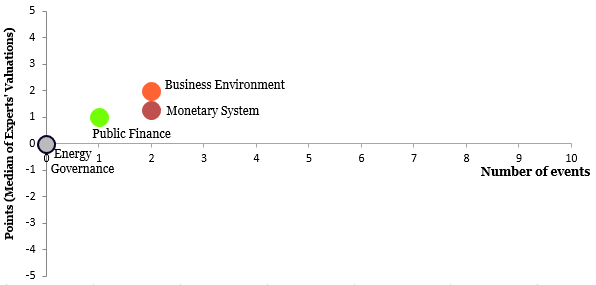 Note: Index for Monitoring Reforms (iMoRe) from VoxUkraine aims to provide a comprehensive assessment of reform efforts by Ukraine's authorities. The Index is based on expert assessments of changes in the regulatory environment in five areas:
Governance
Public Finance
Monetary system
Business Environment
Energy
For details please visit imorevox.org.
VoxUkraine is a unique content worth reading. Subscribe to our e-mail newsletter, read us on Facebook and Twitter, see the latest video on YouTube.
We believe in the power of words and that ideas have the main impact. VoxUkraine gatherers the best economists and help them to deliver their ideas to tens thousands of Ukrainians. Content VoxUkraine is free (and always will be free), we don't sell ads and we don't make lobbyism. For do more research, create new influenced projects and publish more quality articles we need clever people and money. We have people! Support VoxUkraine. Together we will do more!
---
Disclaimer
The author doesn`t work for, consult to, own shares in or receive funding from any company or organization that would benefit from this article, and have no relevant affiliations