The Index for Monitoring Reforms (iMoRe) is +0.7 points for the period from April 19 to May 2, 2021, with possible values ranging from -5.0 to +5.0. In the previous round, the index was +0.8 points.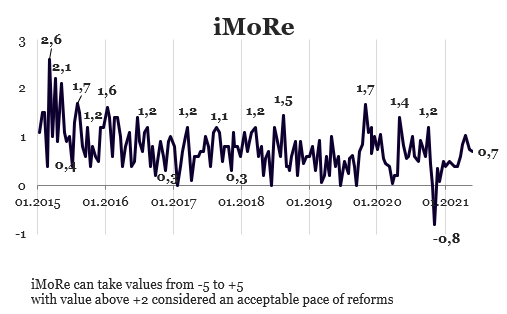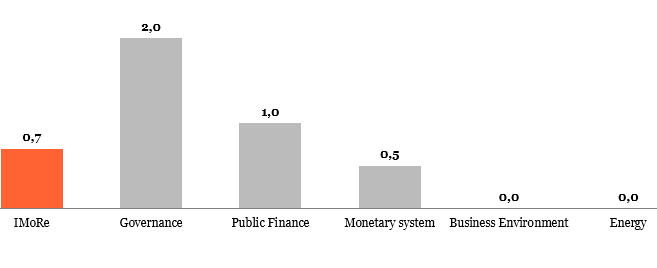 Government resolution on open data publication, +2.0 points
The law on the publication of information in an open data format was passed in 2015. The Cabinet of Ministers determines the data sets to be published by public authorities in an open data format. This list has been supplemented and updated since 2016. However, public authorities do not always publish this data or regularly update it, publishing it in formats that are difficult to work with (in a non-machine-readable format).
CMU Resolution No. 407 tries to tackle this problem, instructing the Ministry of Digital Transformation to create a Center of Competence in the field of open data "Diia. Open Data" and complement the data sets to be made public by local governments and other information managers.
Law on the recalculation of foreign currency loans into hryvnia, 0,0 points
Currently, banks are prohibited from issuing consumer loans in foreign currency. However, some borrowers who took foreign currency loans before the prohibition have still not been able to settle their debt. In particular due to the devaluation of the hryvnia during the crises of 2008 and 2014-2015.
Law 1381-IX tries to tackle the problems of such borrowers.
It establishes the procedure for mandatory debt restructuring of foreign currency loans (previously, the restructuring procedure was set forth by an agreement between the bank and the borrower). This procedure obliges banks to translate all borrower debts into hryvnia using the exchange rate defined as the average between the hryvnia exchange rate set on the date of issuing the loan and that on the date when the restructuring occurs and write off penalties (fines). If the borrower paid such penalties before the restructuring, banks will are required to credit it to repay the principal and the interest. The law also provides a formula for determining the new interest rate on the loans and the right to settle the loan or part of it early.
The opinions of experts on this law are divided, offering both positive and negative assessments. On the positive side, the law is finally trying to tackle the borrowers' problems; on the negative side, this could negatively affect the balance sheets of the banks to which those customers are indebted.
In a package with this law, Parliament also passed regulations that simplify the bankruptcy procedure for foreign currency borrowers and regulate certain issues of taxation in connection with debt restructuring.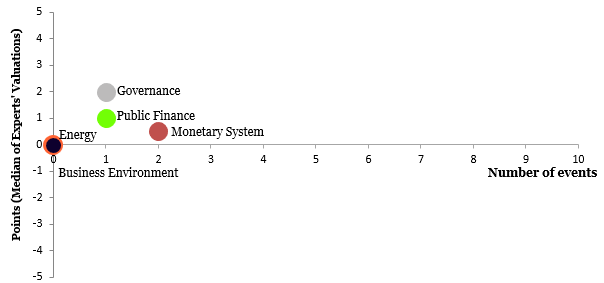 Note: Index for Monitoring Reforms (iMoRe) from VoxUkraine aims to provide a comprehensive assessment of reform efforts by Ukraine's authorities. The Index is based on expert assessments of changes in the regulatory environment in five areas:
Governance
Public Finance
Monetary system
Business Environment
Energy
For details please visit imorevox.org.
Attention
The authors do not work for, consult to, own shares in or receive funding from any company or organization that would benefit from this article, and have no relevant affiliations