The Reform Index is +0.9 points from November 22 to December 5, 2021, with possible values ranging from -5.0 to +5.0. In the previous round, the index was +1.8 points.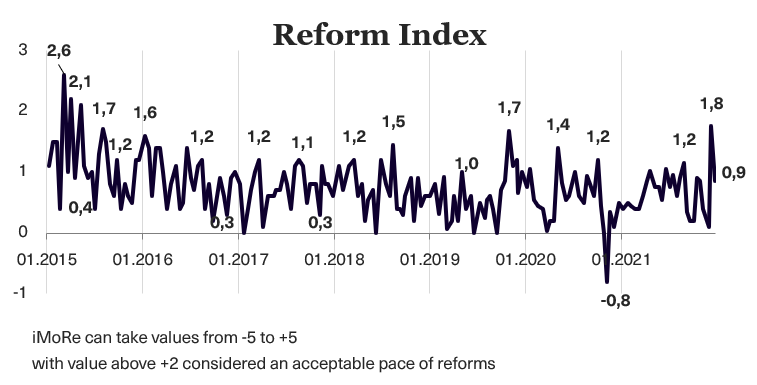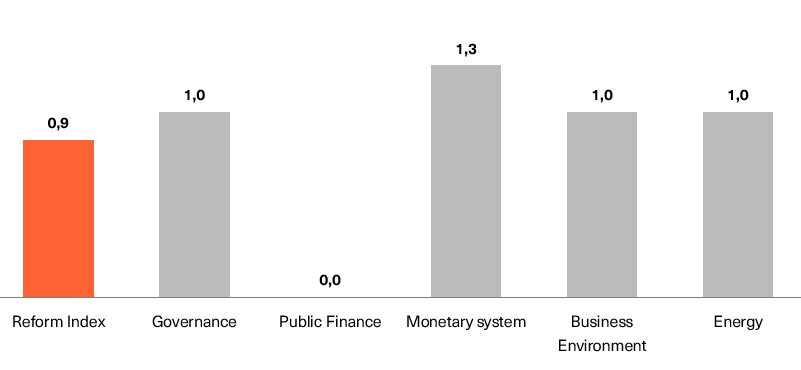 The law on introducing online registration of place of residence, +2.0 points
The registration process is rather complicated, requiring applicants to collect 3-5 documents and submit them to a registration office or an administrative services center. 
Because of this, people rarely get registered where they live. Their taxes go to the localities' budgets where they are registered, not where they currently reside. Therefore, local authorities do not have enough funds to provide services to such people.
Law 1871-IX seeks to address this issue by streamlining the registration process. People will now be able to register their place of residence online using the Diia app.
Introducing online residence registration requires that considerable changes be made to the information exchange between state registers, as prescribed by this law.
Information about the Reforms Index project, the list of Index experts and the database of the regulations assessed are available here.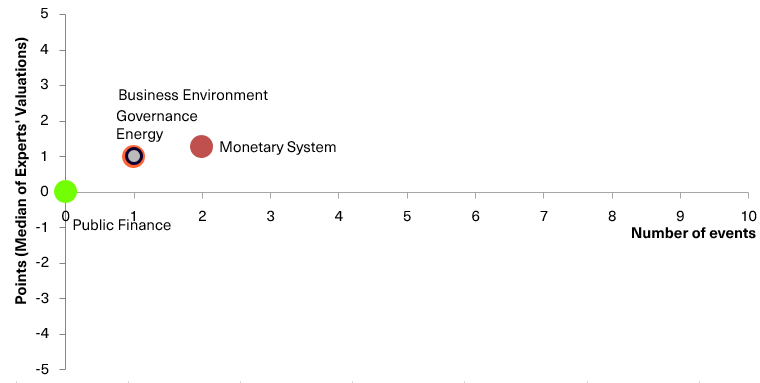 Reform Index from VoxUkraine aims to provide a comprehensive assessment of reform efforts by Ukraine's authorities. The Index is based on expert assessments of changes in the regulatory environment in five areas: Governance, Public Finance, Monetary system, Business Environment, Energy.
Attention
The author doesn`t work for, consult to, own shares in or receive funding from any company or organization that would benefit from this article, and have no relevant affiliations