In issue 203 (issue 196 before the audit) of the Reform Index, only one regulation has been included for the period from January 2 to January 15: the NBU resolution on licensing the Export Credit Agency (ECA). Thanks to this, the Index scored +0.2 points, with values ranging from -5 to +5.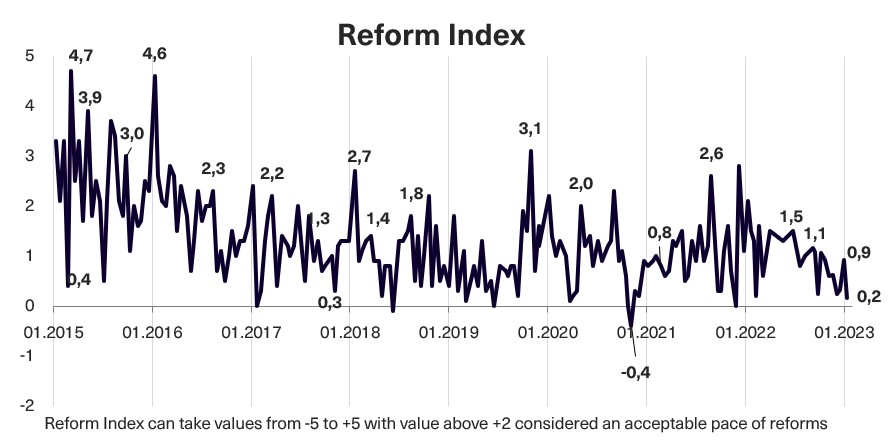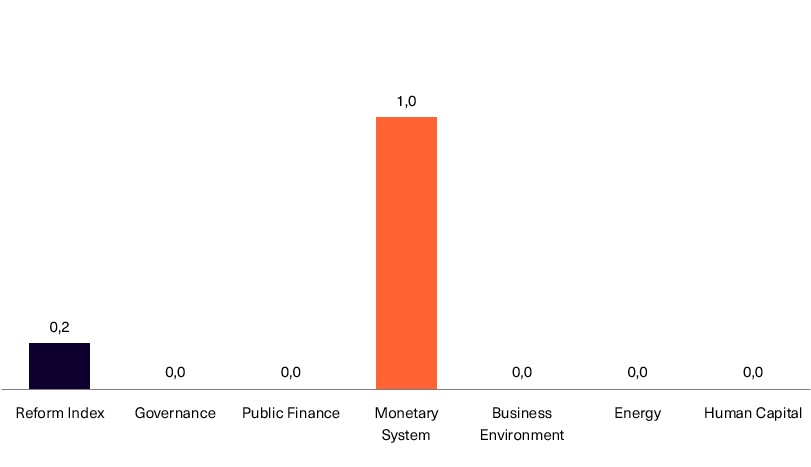 Resolution on the ECA activities, +1 point
The National Bank adopted a resolution regulating the agency's licensing procedure and the conditions for conducting insurance activities to implement last year's law on the effective functioning of the Export Credit Agency.
The resolution stipulates the Export Credit Agency's obligation to implement the corporate governance and internal controls systems, including compliance, that will protect the agency from violating Ukrainian legislation and business ethics.
The ECA's ownership structure requirements and its disclosure (if someone other than the state acquires corporate rights) were established as subject to the same rules followed by other financial service providers.
The document also establishes the NBU's right to conduct off-site supervision and scheduled and unscheduled inspections of the Export Credit Agency.
Information about the Reforms Index project, the list of Index experts and the database of the regulations assessed are available here.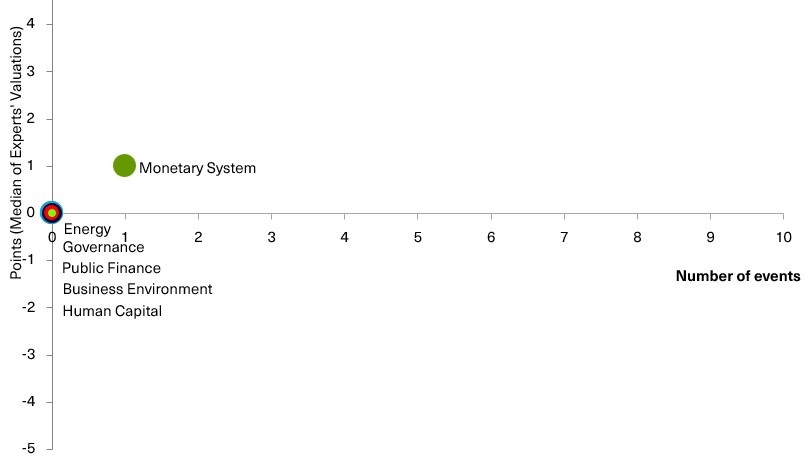 Reform Index from VoxUkraine aims to provide a comprehensive assessment of reform efforts by Ukraine's authorities. The Index is based on expert assessments of changes in the regulatory environment in six areas: Governance, Public Finance, Monetary system, Business Environment, Energy, Human Capital.
Attention
The authors do not work for, consult to, own shares in or receive funding from any company or organization that would benefit from this article, and have no relevant affiliations