In issue 209 (issue 202 before the audit) of the Reform Index, 4 decisions of the Ukrainian government have been included for the period from March 27 to April 9. The Index reached +0.9 points, with possible values ranging from -5 to +5. In the previous issue, its value was +1.1 points. This issue highlighted two significant events: implementing automated control for pollutant emissions and establishing a protocol for providing monetary assistance in the event of death or disability among volunteers.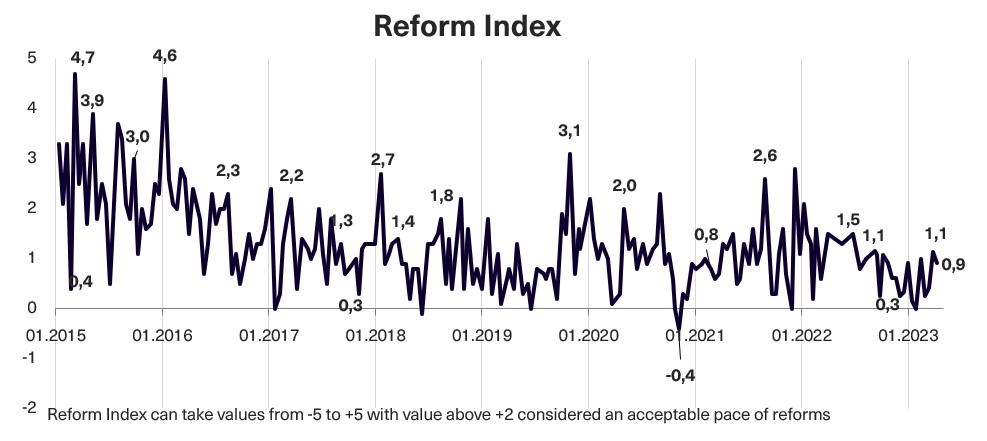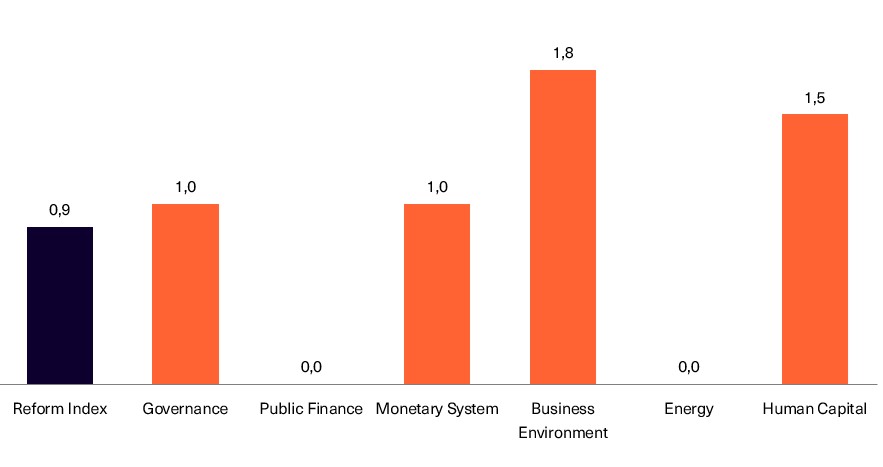 Resolution on mandatory automated pollutant emission control systems, +1.8 points
Prior to the full-scale invasion, air pollution was among the main environmental challenges for Ukrainians. In an effort to ensure effective oversight of pollutant emissions, the Ukrainian government enacted Resolution 272 implemented in accordance with Decree No. 111/2021 by the President of Ukraine, which addresses the National Security and Defense Council's decision on challenges and threats to Ukraine's national security in the environmental sphere, as well as Article 32, Part 2 of the Law of Ukraine on Atmospheric Air Protection. This resolution implements a procedure for automated emission control and mandates installing control systems on equipment emitting pollutants ("on the pipe").
Through this procedure, the Ukrainian legislation incorporates the stipulations of Directive 2010/75/EC, which mandate the installation of automated control systems (ACS) on emission-generating equipment. Furthermore, it takes into consideration a defined roster of pollutants.
One drawback of the resolution is that it mandates the installation of ACS solely for new equipment, allowing existing equipment to operate without automated control. As a result, such equipment's adverse environmental and health impacts are concealed. The issue of outdated Soviet industrial equipment remains relevant for Ukraine, as it fails to meet contemporary ecological standards and exhibits high energy consumption. In fact, the energy intensity of the Ukrainian industry per unit of production is double the global average.
Information about the Reforms Index project, the list of Index experts and the database of the regulations assessed are available here.
Changes to the procedure for providing monetary assistance in the event of death or disability among volunteers, +1.5 points
In April, the Cabinet of Ministers approved a resolution amending the procedure for disbursing one-time cash assistance in cases of death or disability of volunteers due to injuries sustained while providing volunteer aid, specifically related to Russia's invasion.
Previously, the resolution stipulated that assistance would be granted solely if a volunteer sustained injuries or passed away within the territories of the Luhansk and Donetsk regions (the area of the Joint Forces Operation). However, the resolution has been expanded to encompass the entire territory of Ukraine.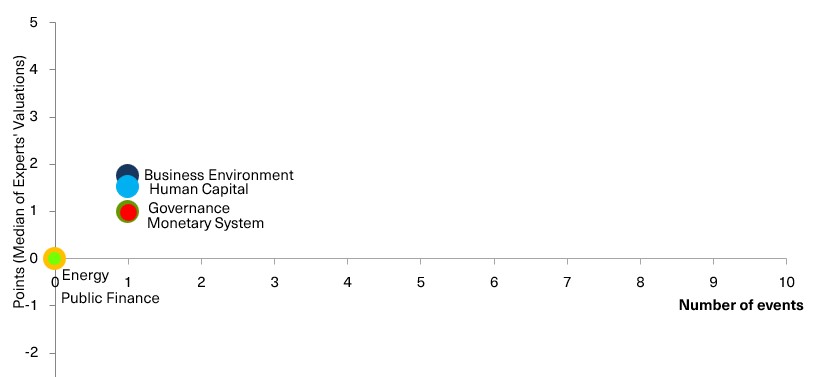 Reform Index from VoxUkraine aims to provide a comprehensive assessment of reform efforts by Ukraine's authorities. The Index is based on expert assessments of changes in the regulatory environment in six areas: Governance, Public Finance, Monetary system, Business Environment, Energy, Human Capital.
Attention
The author doesn`t work for, consult to, own shares in or receive funding from any company or organization that would benefit from this article, and have no relevant affiliations