The Reform Index is +0.2 points for the period from August 30 to September 12, 2021, with possible values ranging from -5.0 to +5.0. In the previous round, the index was +0.4 points.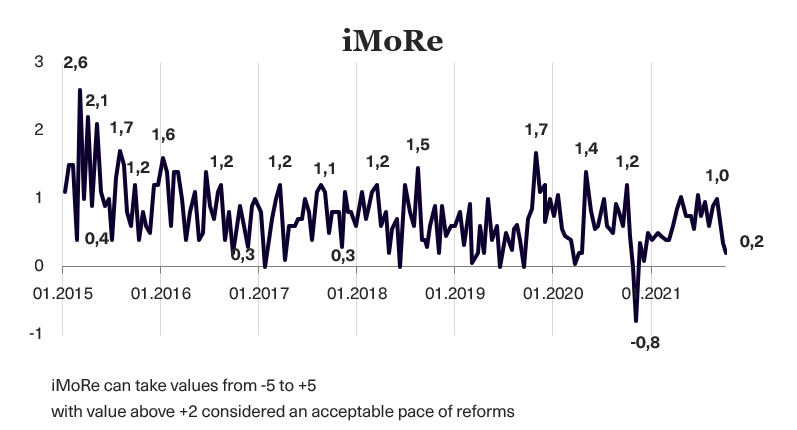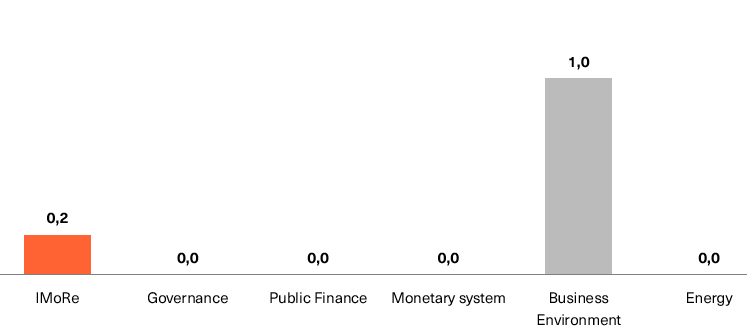 The only reform in this issue is a resolution by the Cabinet of Ministers that alters the regulations on urban planning documentation.
Information about the Reforms Index project, the list of Index experts and the database of the regulations assessed are available here.
Procedure for the development and approval of urban planning documentation, +2.0 points
Under decentralization reform, local authorities significantly increased their power. However, there remained "blank spaces" in construction regulations. Until the adoption of Resolution No.926, there was no mechanism to plan the spacial development of an amalgamated territorial community's area. According to the Resolution, such planning will be done electronically, with changes to the comprehensive and master plans to be made no more than once a year.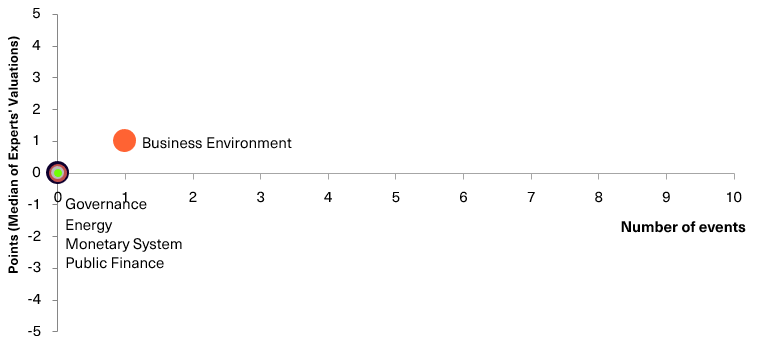 Reforms Index from VoxUkraine aims to provide a comprehensive assessment of reform efforts by Ukraine's authorities. The Index is based on expert assessments of changes in the regulatory environment in five areas: Governance, Public Finance, Monetary system, Business Environment, Energy.
Attention
The authors do not work for, consult to, own shares in or receive funding from any company or organization that would benefit from this article, and have no relevant affiliations