The Reform Index is +0.4 points for the period from October 11 to October 24, 2021, with possible values ranging from -5.0 to +5.0. In the previous round, the index was +0.9 points.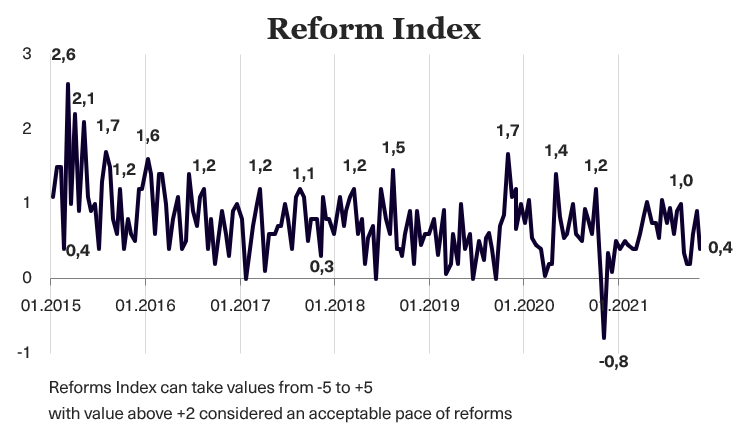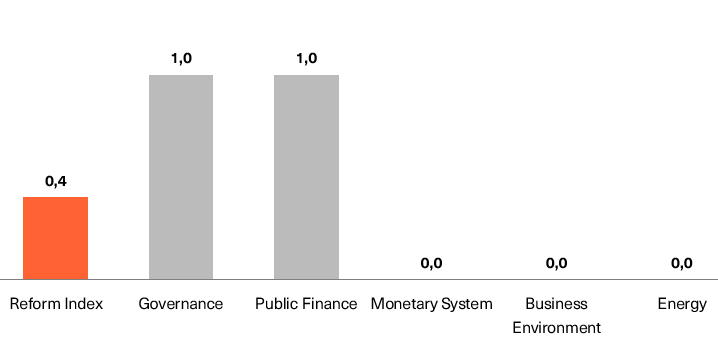 In this round, the new state vocational education standard was adopted, the rules for developing standards for new professions were updated, the rules for recognizing humanitarian aid at the local level were clarified, the provision on withdrawal of drug procurement under assured access contracts from the law on public procurement was adopted, and the rules for providing state support to farms were clarified. According to Reform Index experts, the impact of these changes will not be significant.
Information about the Reforms Index project, the list of Index experts and the database of the regulations assessed are available here.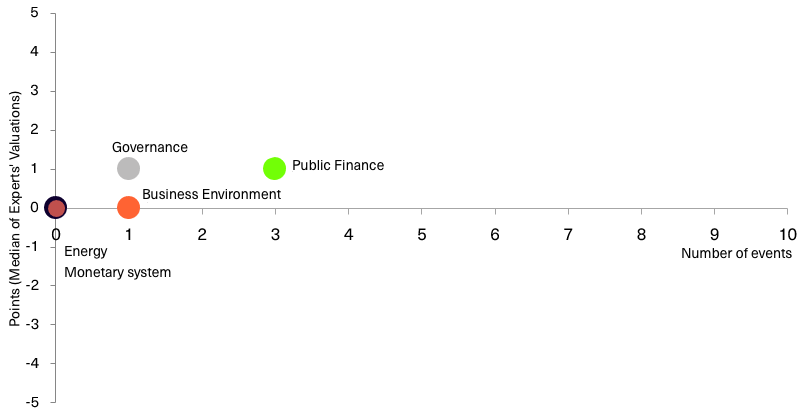 Reforms Index from VoxUkraine aims to provide a comprehensive assessment of reform efforts by Ukraine's authorities. The Index is based on expert assessments of changes in the regulatory environment in five areas: Governance, Public Finance, Monetary system, Business Environment, Energy.
Attention
The author doesn`t work for, consult to, own shares in or receive funding from any company or organization that would benefit from this article, and have no relevant affiliations