VoxUkraine in partnership with the independent financial advisory firm FinPoint publishes the monthly macroeconomic update of Ukraine. Here you will find information about economic growth, fiscal indicators, external positions and monetary policy.
Recent recovery of economic growth is driven by a surge in consumption, especially in the retail sector. Overperformance of state budget revenues collection and underperformance of budgetary expenditures lead to reduction in the budget deficit and decelerated debt stock accumulation.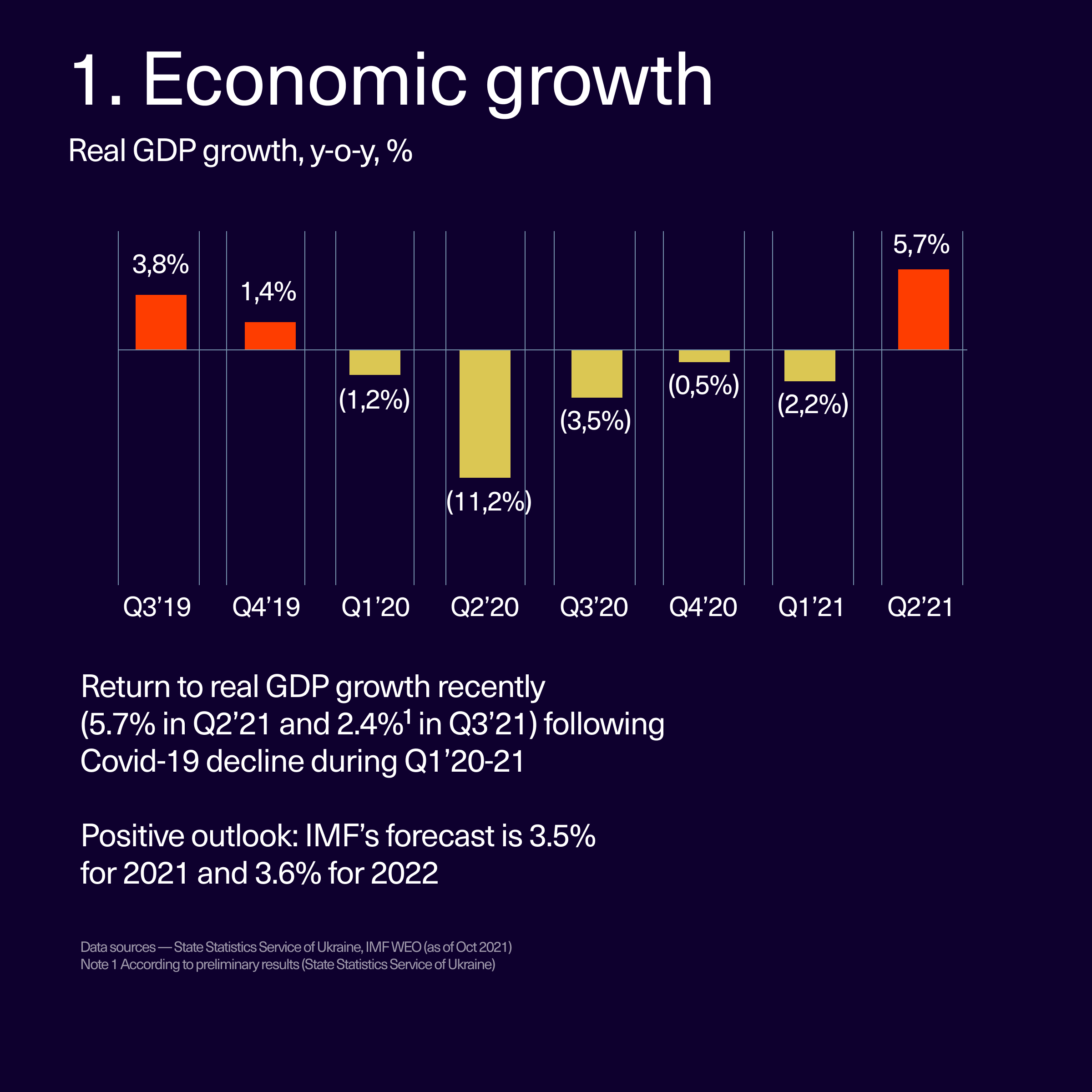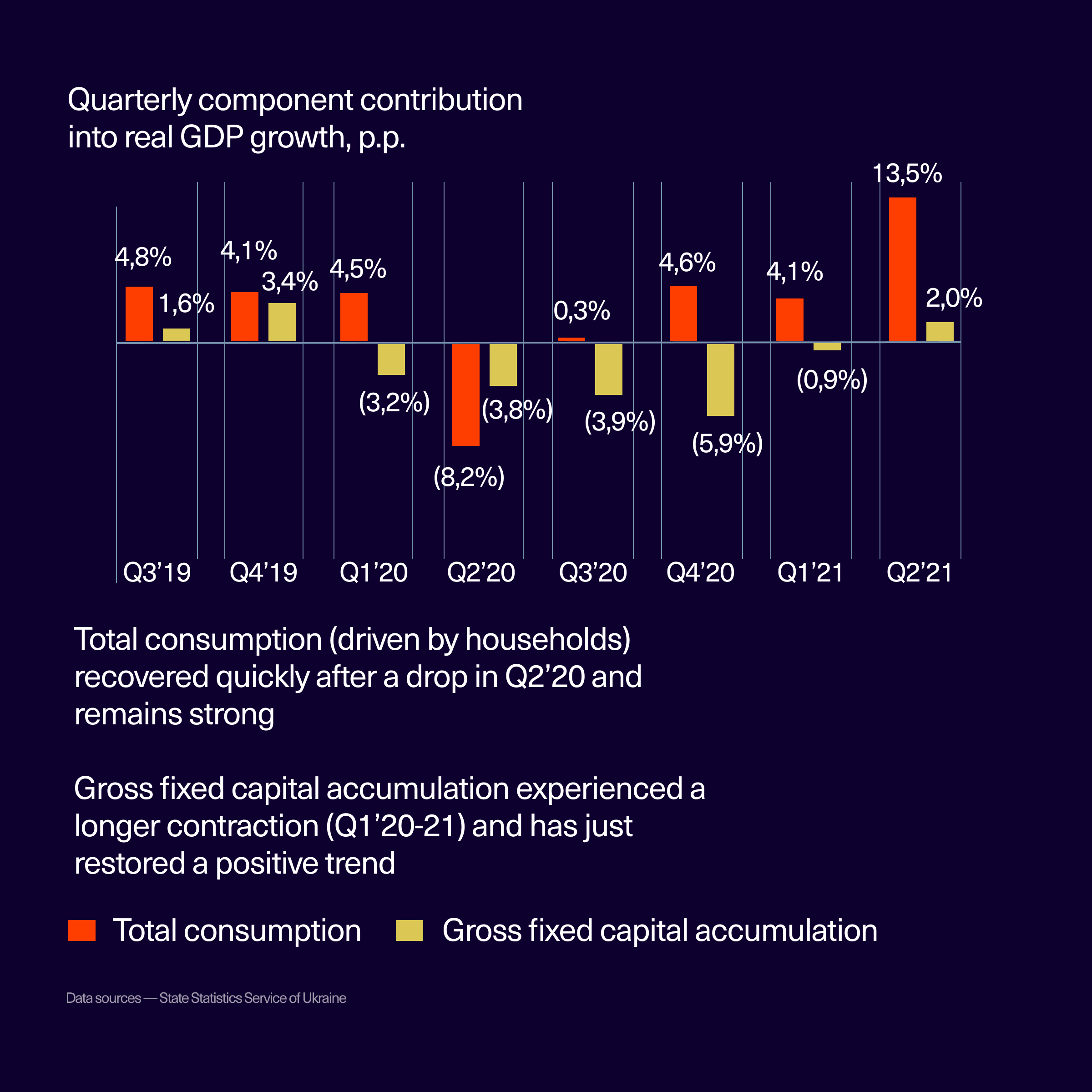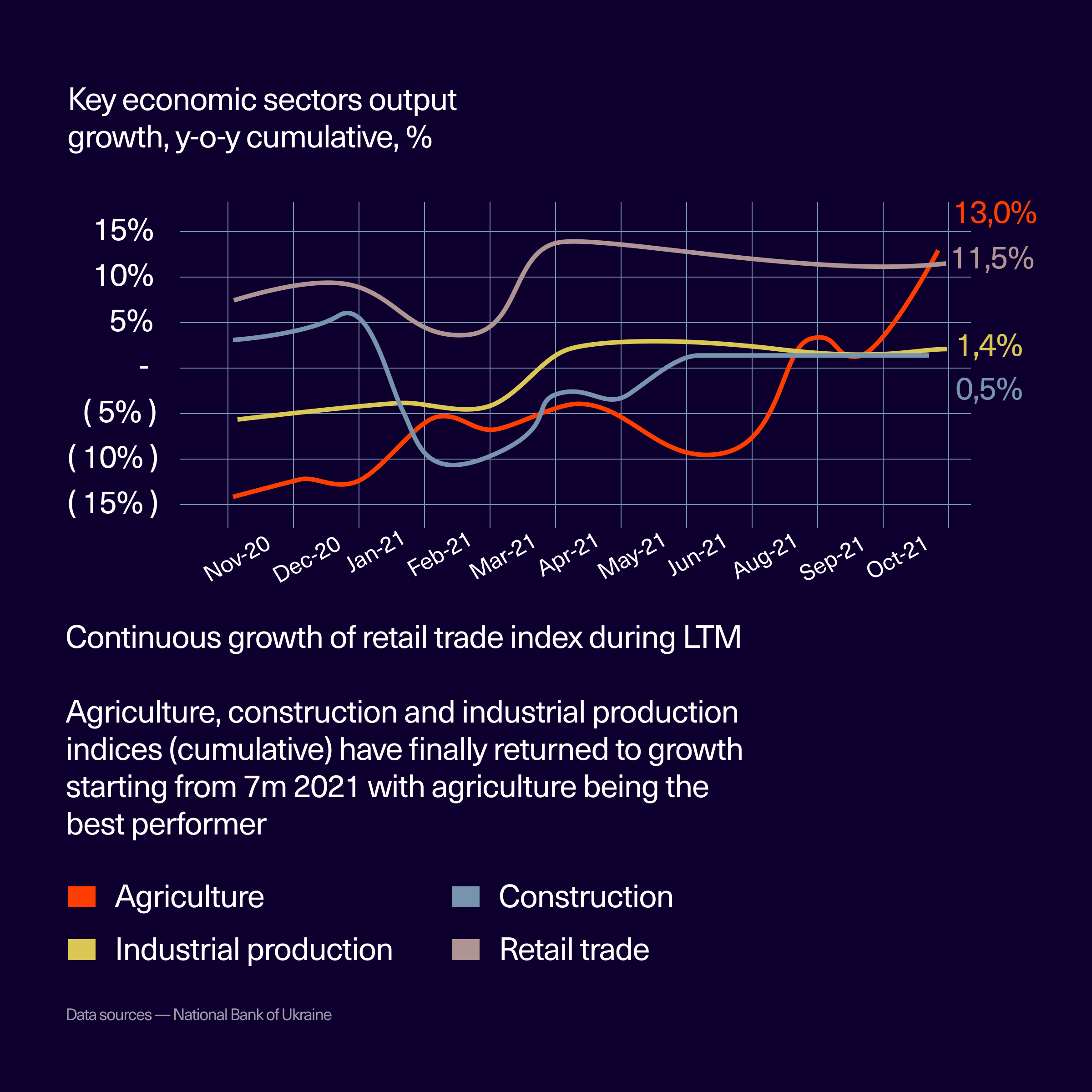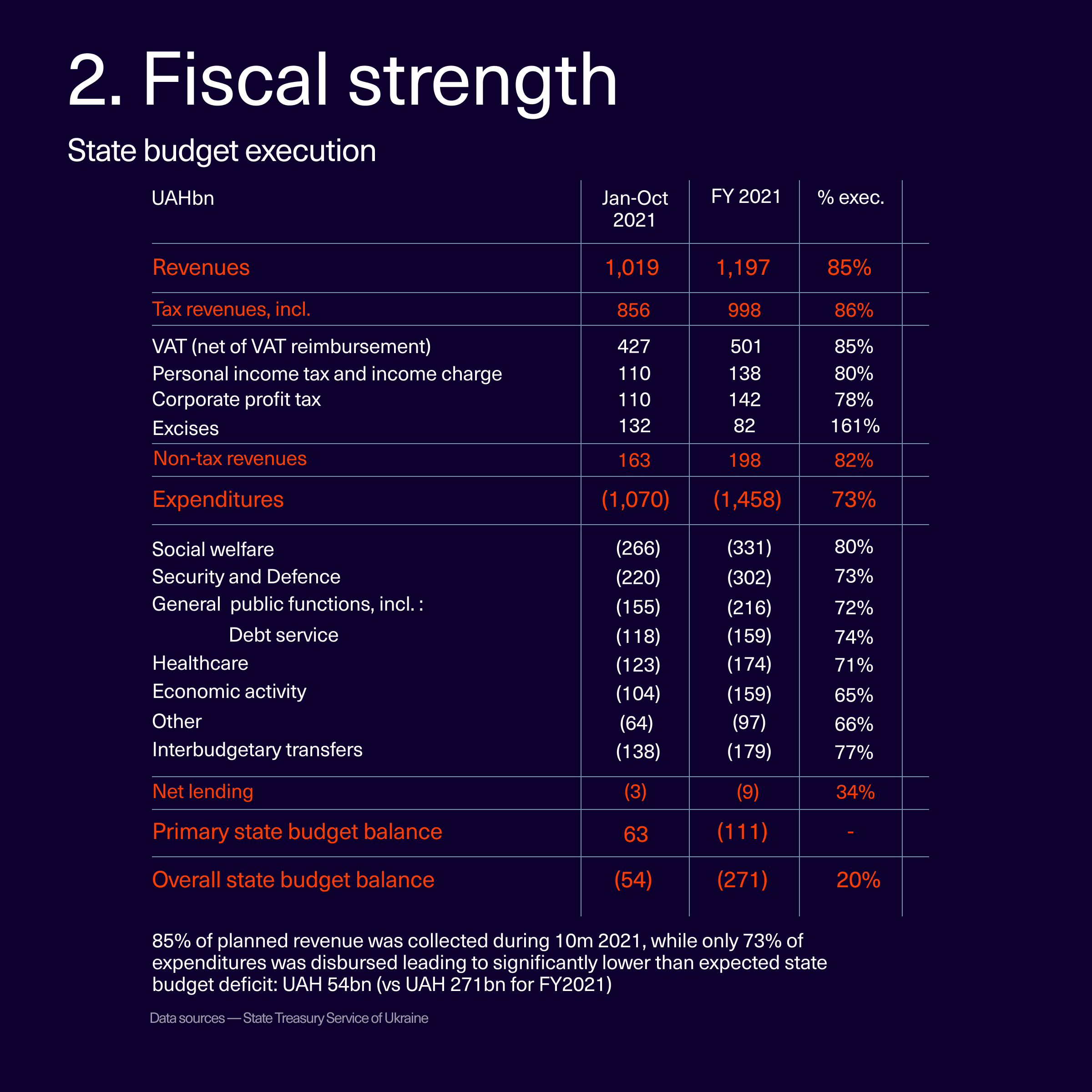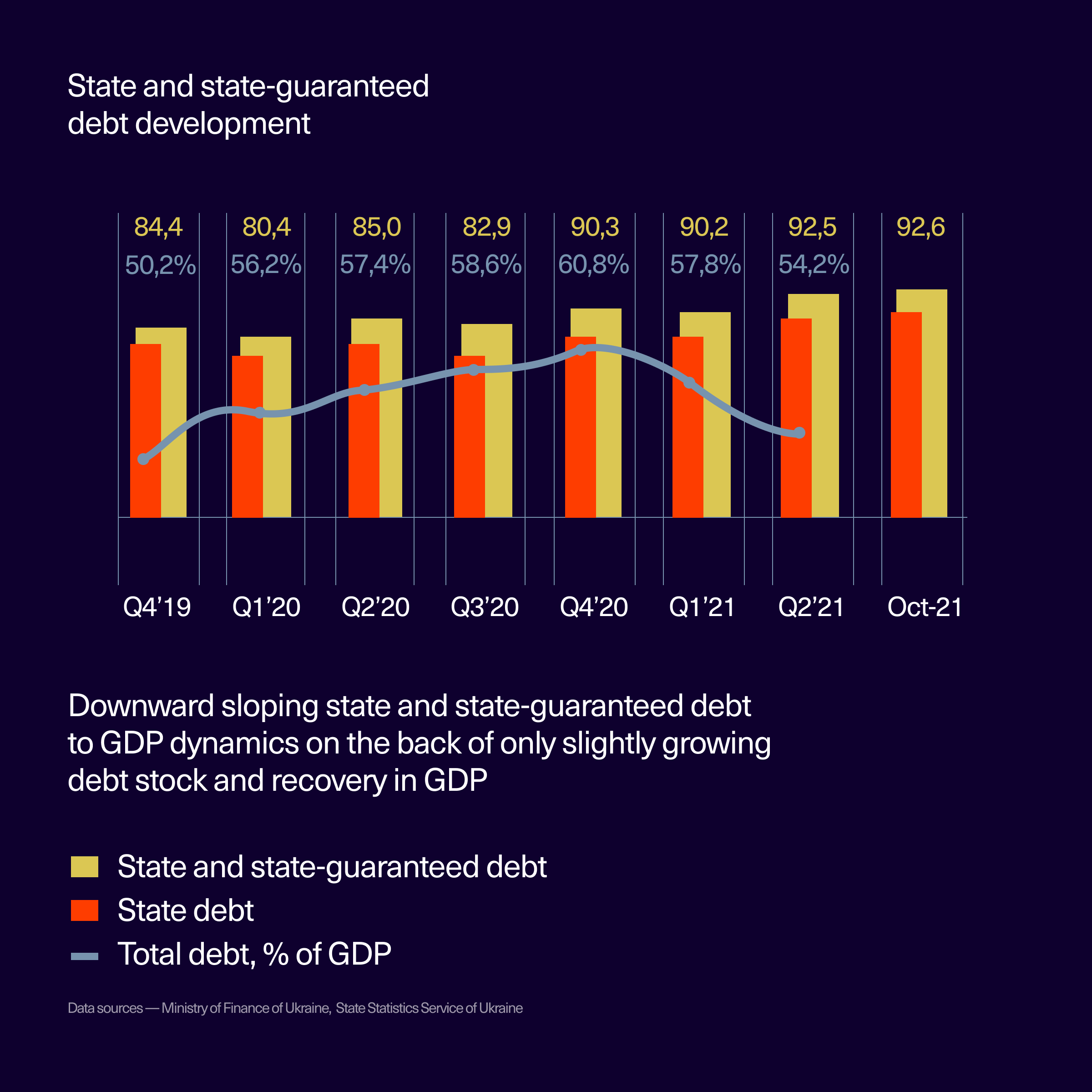 Strong export inflows led to hryvnia appreciation as well as replenishment of the international reserves by the NBU. Recent spike in inflation to the double-digits is seen as temporary by the regulator, mainly due to the high harvest of crops and effects of hryvnia appreciation. Nevertheless, on December 9th the NBU raised its key rate from 8.5% to 9% to tame the possible effect of imported inflation.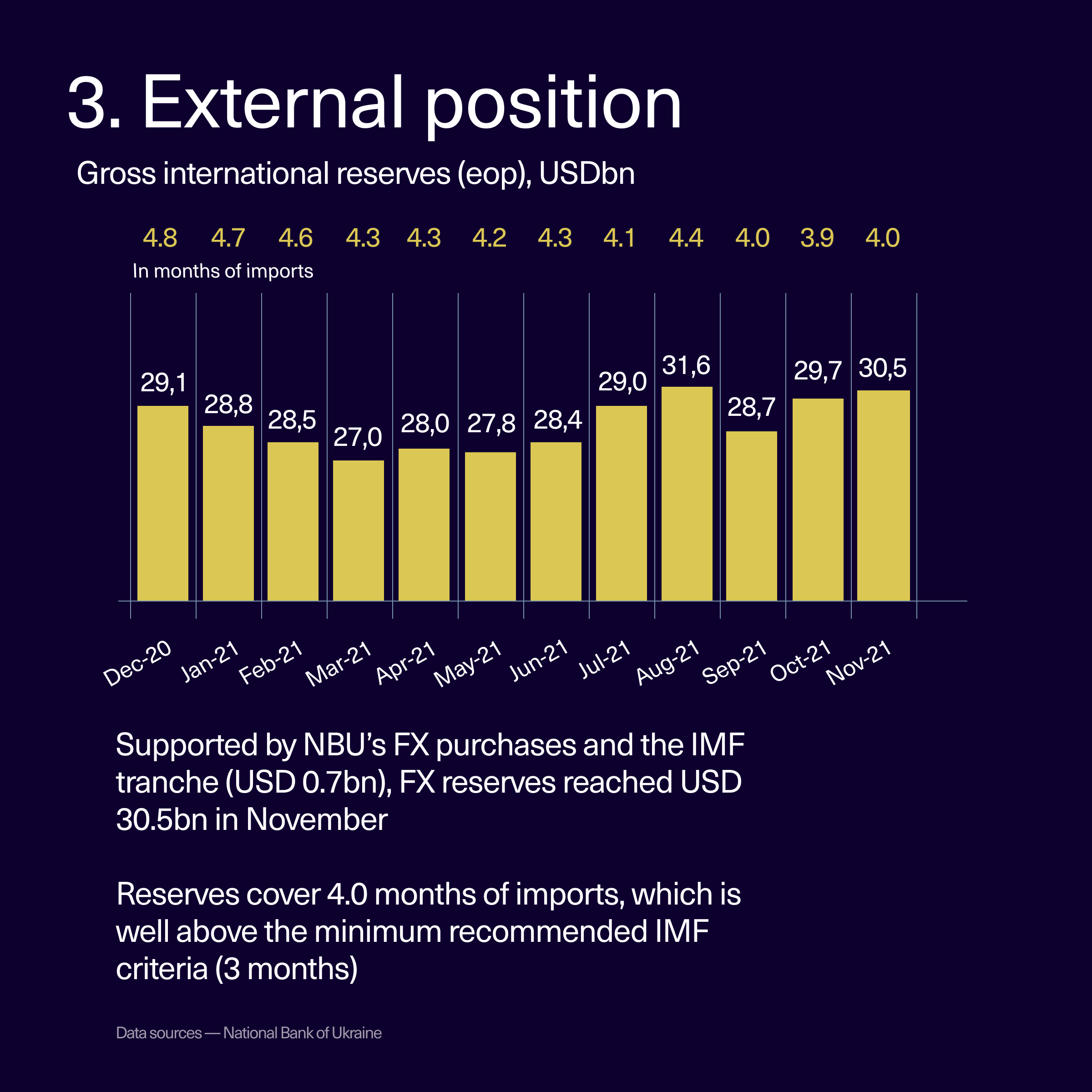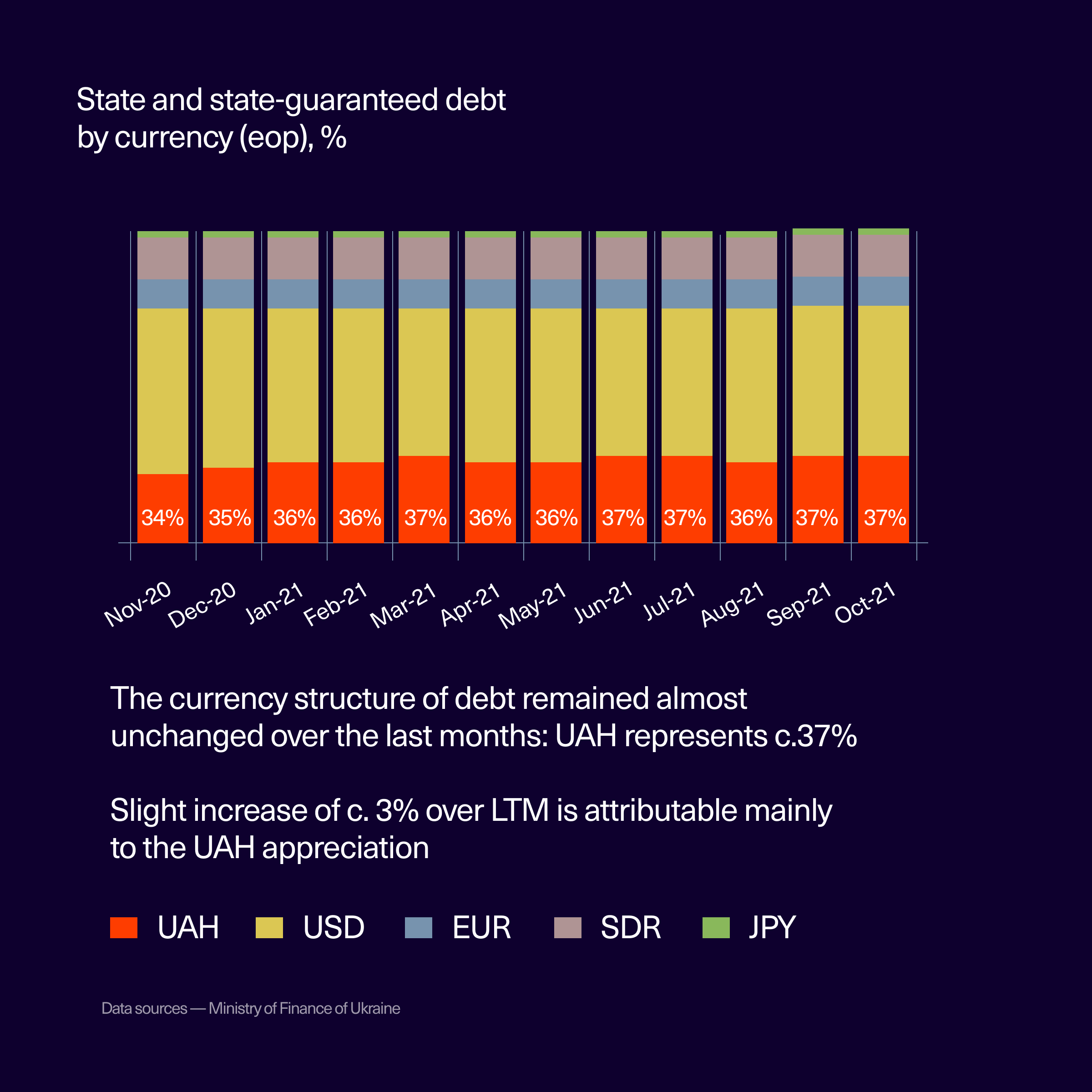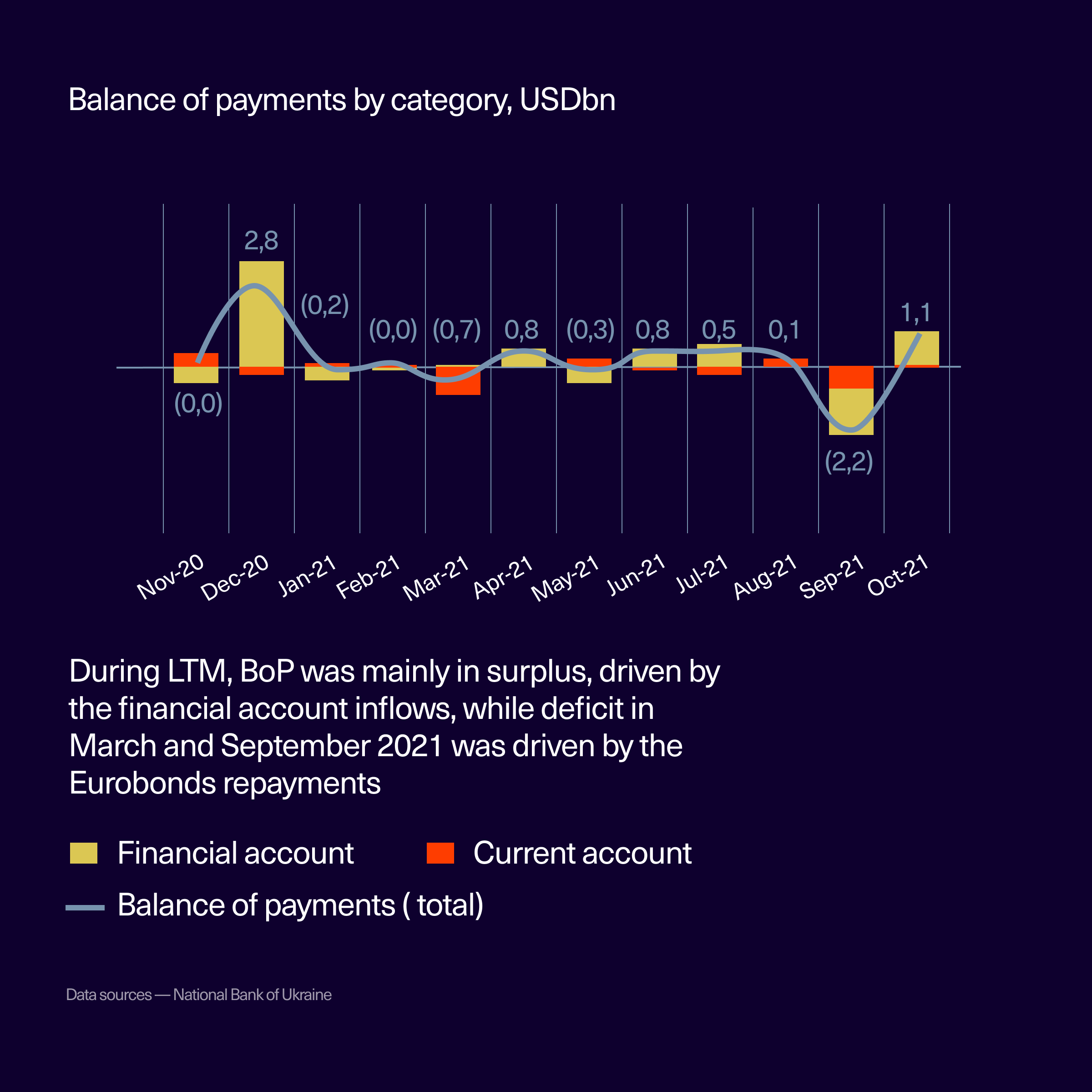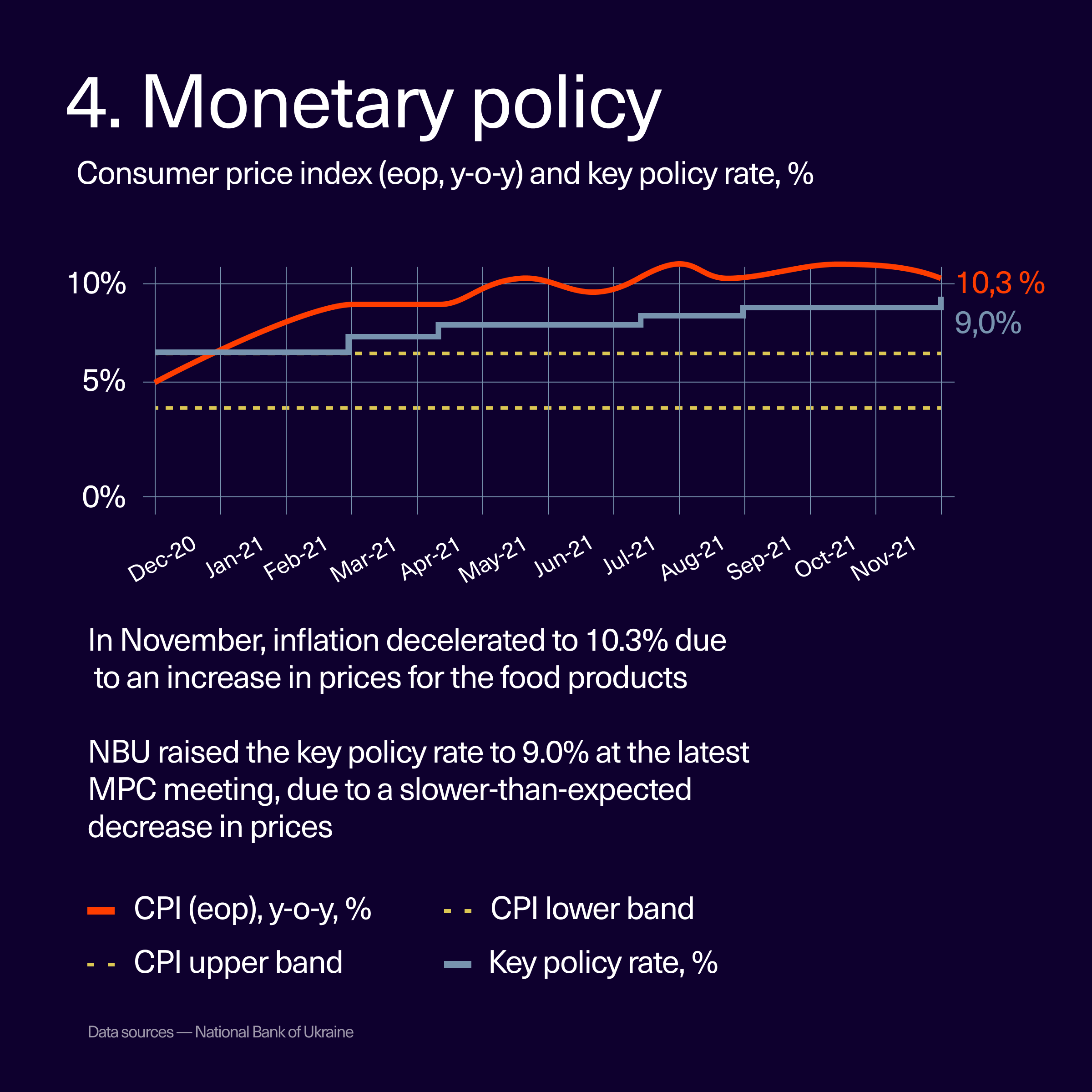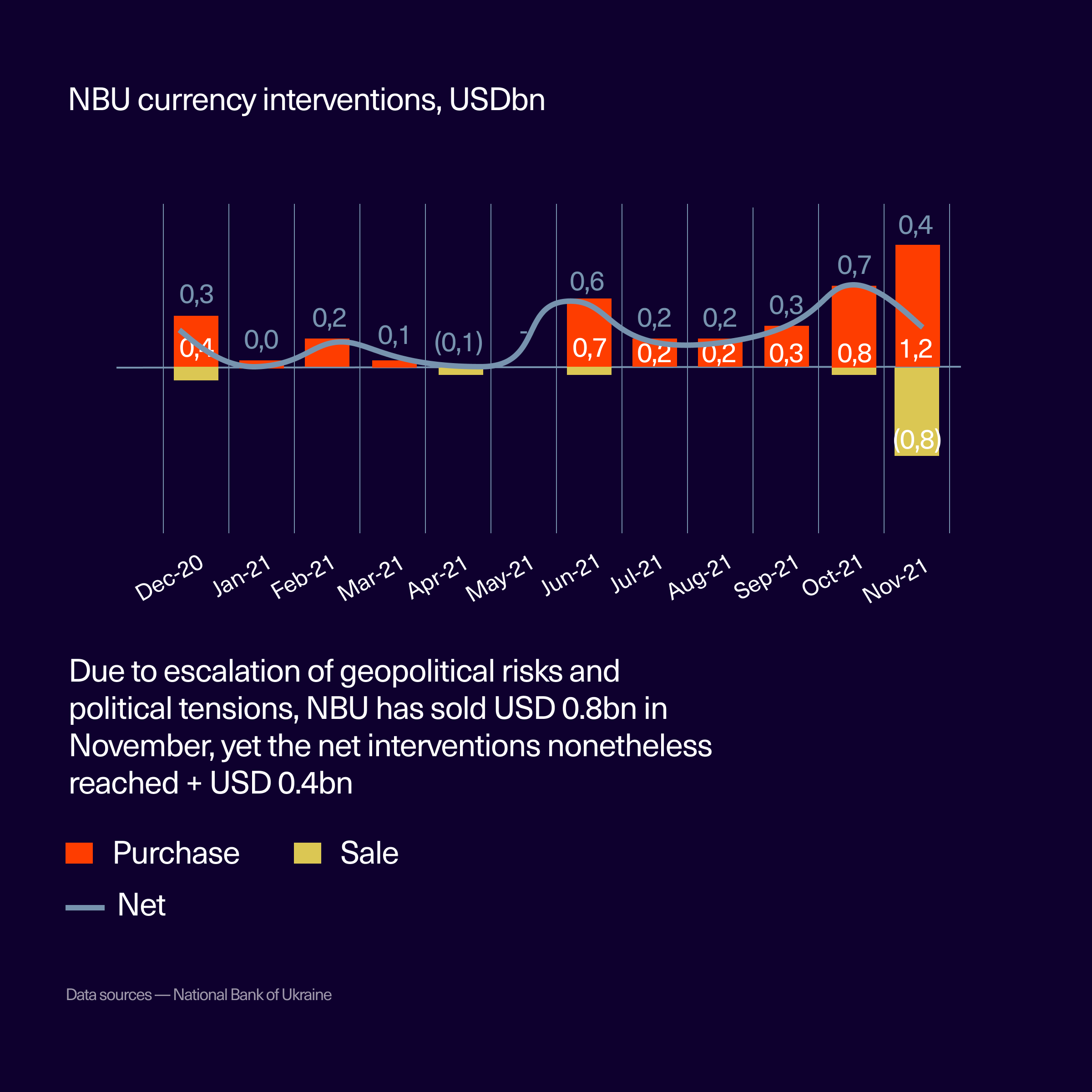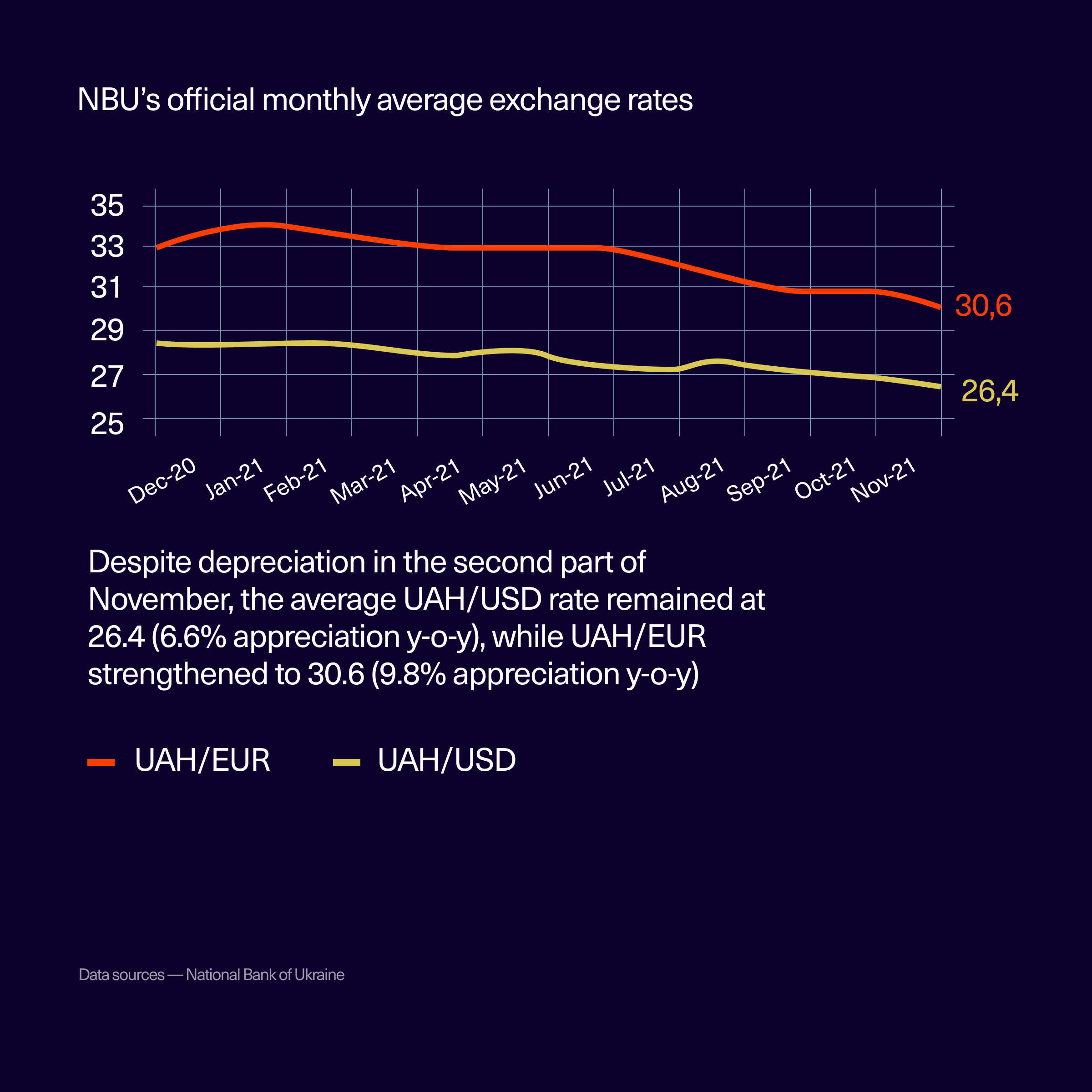 Attention
The authors do not work for, consult to, own shares in or receive funding from any company or organization that would benefit from this article, and have no relevant affiliations