Verification within Meta's Third-Party Fact-Checking Program
Russian media and Telegram channels are spreading false information that the Commander-in-Chief of the Armed Forces of Ukraine, Valerii Zaluzhnyi, is vacationing in Cyprus during a large-scale invasion. As evidence, they provide a photo of Valerii Zaluzhnyi in the sea. Propagandists add a photo of a document and claim that Zaluzhnyi purchased a villa in Greece for €390,000.
There is no confirmation that Valerii Zaluzhnyi is vacationing in Cyprus. The photo is most likely taken in 2018.
First, Russian media are citing propagandist Telegram channels that most likely published old photos of Valerii Zaluzhnyi. A reverse search on Google Images revealed that the photo of the Commander-in-Chief supposedly in Cyprus is only being circulated by Russian pages and some users who support Russia. In addition to his official Facebook page, Valerii Zaluzhnyi has another page, which is currently closed to other users. Previously, Valerii Zaluzhnyi had a personal Instagram page with vacation photos. However, the page has been deleted.
According to military serviceman Anatolii Shtefan ("Shtirlits"), the photo of Valeriy Zaluzhny in the sea was taken in 2018. Moreover, it was not in Cyprus but in the village of Urzuf, Mariupol district.
The document being circulated online displays the title "ΚΤΗΜΑΤΙΚΗ ΣΕΛΙΔΑ ΜΟΝΑΔΑΣ", which is an extract from the register of immovable property in Greece. The document itself is called a "Title Deed" and is issued after the purchase of real estate.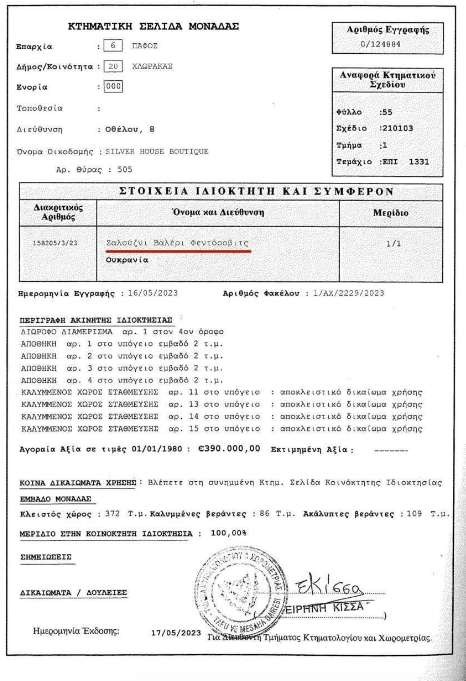 Also, freely available on Google, you can find templates of the extract from the property registration, which are distributed on the network. So, most likely, the document could be forged.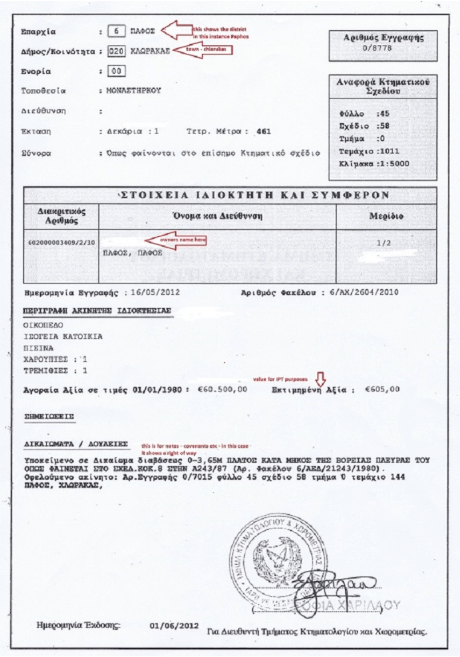 We have previously debunked similar disinformation about Valerii Zaluzhnyi's daughter owning villas in the Canary Islands and Chile. However, the property ownership documents were forged, and the villas themselves were listed for sale at the time.
Propagandists systematically attempt to discredit the Commander-in-Chief of the Armed Forces of Ukraine, Valerii Zaluzhnyi. Some Russian media claim that Valerii Zaluzhnyi is vacationing in Cyprus, while others spread rumors about his "serious health condition". Meanwhile, Valerii Zaluzhnyi's own page periodically features posts related to the war in Ukraine. For example, on May 20, 2023, Valerii Zaluzhnyi reported a phone conversation with the Chairman of the Joint Chiefs of Staff of the United States, General Mark Milley.
Attention
The authors do not work for, consult to, own shares in or receive funding from any company or organization that would benefit from this article, and have no relevant affiliations