In the previous round, the index was also equal to +0.5 points.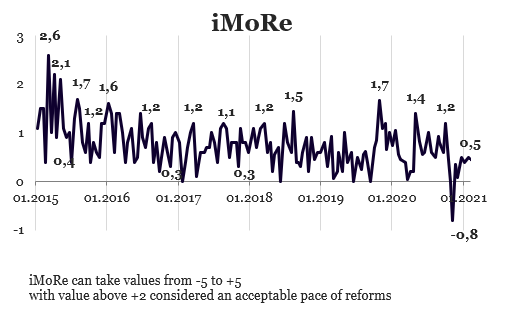 Chart 2. іMoRe and its components in the current round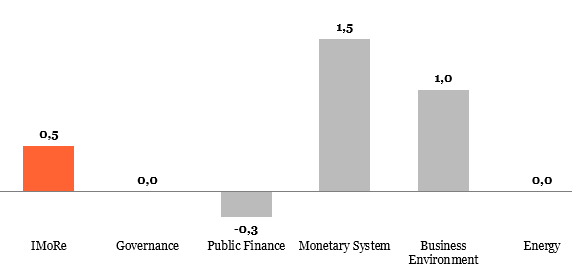 Law on Electronic Communications, +3.0 points
The existing norms that regulated the field of telecommunications have no longer corresponded to modern trends in technology. This hindered the development of the industry. To solve these problems, Law 1089-IX was adopted.
The law significantly simplifies licensing procedures. Previously, companies could obtain the license required to provide communication services only for a specific frequency (2G, 4G, etc.). If the company introduced more modern technology, it was needed to obtain an additional license. Once the law goes into effect, there will be a single license, regardless of the technology used by the operator.
The law also strengthens the regulator's capacity, the National Commission for the State Regulation of Communications and Informatization. The regulator will be authorized to carry out the geographical supervision of operators. This will allow the creation of a map showing the network coverage for all regions of the country. The regulator will also have to create an electronic platform to simplify the procedures for interaction with telecom operators. 
Besides, the law authorizes the regulator to create effective consumer protection. The Commission is authorized to develop a procedure for out-of-court consideration of subscribers' complaints, in particular in the event when the operator does not provide the speed specified in the agreement.
Law on gas extraction from the scope of the law on public procurement, -0.3 points
Law 1021-IX stipulates that any natural gas market entity may purchase natural gas not through the Prozorro electronic procurement system, but on specialized commodity exchanges that meet the requirements of the gas transmission system code. 
This norm is contradictory, as shown by the assessments of iMoRe experts. On the one hand, these changes have a positive impact on the development of the energy sector and allow gas market participants, in particular system operators, to effectively manage their current imbalances. It will also contribute to the development of commodity exchanges, their pricing, and the increase of competition. At the same time, this norm may have a negative impact on procurement procedures by budgetary institutions (schools, hospitals, etc.) and state-owned enterprises. With such purchases, there is a risk that prices will be inflated.
Chart 3. Value of іMoRe components and number of events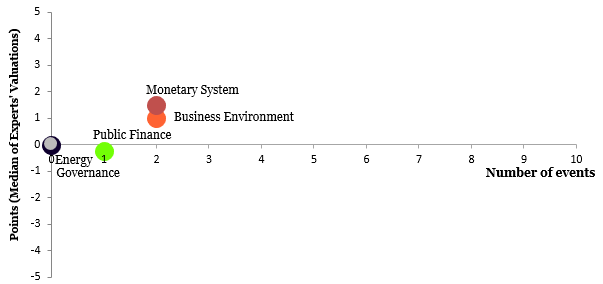 Note: Index for Monitoring Reforms (iMoRe) from VoxUkraine aims to provide a comprehensive assessment of reform efforts by Ukraine's authorities. The Index is based on expert assessments of changes in the regulatory environment in five areas:
Governance
Public Finance
Monetary system
Business Environment
Energy
For details please visit imorevox.org.
Attention
The author doesn`t work for, consult to, own shares in or receive funding from any company or organization that would benefit from this article, and have no relevant affiliations