The experience of FCS countries shows that in this situation investment promotion becomes even more important. Ukraine need IPA immediately, which activities should be mainly directed into investor support and investment generation.
In 2007, the European Business Association in the report 'Barriers to investment in Ukraine' emphasized that: 'The experience of many transitional economies demonstrates the importance of creation of a country's positive image, providing objective information about its economic capabilities, as well as analytical, legal and organizational support to potential investors (it is called as an 'investment promotion'. From author). Uptill now, Ukraine had no institutions specializing on these issues. 
IN July 2o15 this problem had not been solved yet and these type of institutions are still absent. The following essay is  an attempt to investigate this situation and to draw attention to the problems with investment promotion in Ukraine.  
IPAs in the world
It is imperative to start from the point that 35 years ago, with the rising of foreign direct investment (FDI) flow and liberalization of the world economy, the new instrument called investment promotion was launched. It caused an emergence of organizations – Investment Promotion Agencies (IPA), directly responsible for the realization of aforementioned competence. 18 IPAs were counted in the world in 1980, and in 1995 World Association of Investment Promotion Agencies (WAIPA) was launched. By 2013 WAIPA had 170 members from 130 countries. According to the research data, a dollar spent on investment promotion is found to increase FDI inflows by 189 dollars. An additional job created by a foreign affiliate requires 78 dollars in investment promotion spending.   
IPA in Ukraine
In 201o the State Agency of Investment and National Projects Management of Ukraine (DerzInvestProject) was launched. In general DerzInvestProject started nearly 20 national projects. However, only 1 project was completed. The Agency planned to establish 10 industrial parks and 5 technopolices. However, currently only one industrial park – 'Solomonovo' in Zakarpatia region is close to successful realization, while the fate of all the rest remains undetermined.
In 2012 DerzInvestProject was involved in an international scandal, when the head of the agency signed a million agreement with a person who had absolutely no powers. Overall, after almost 4 years of activity, DerzInvestProject generally showed itself as an 'ineffective structure'.
As a result, in May 2014 the Agency was liquidated by the resolution of the Cabinet of Ministers of Ukraine, but some funds were allocated for its liquidation in the State Budget of 2015.
The idea of a new IPA Ukraine: Invest&Trade with an action plan for its organization was presented to the minister of Economy on the 24th of January 2015. The first step that had to be taken – is the establishment of the committee and liquidation of DerzInvestProject. However, the plan did not work as the committee was created only on the 31st of March, two months later than it was planned and 7 months later than the  resolution of the Cabinet of Ministers regarding the liquidation of the DerzInvestProject was released. At present, the situation with Ukraine: Invest&Trade remains undetermined.
Investment and war
In the list of articles mentioned below, low investment level in Ukraine is explained by the war factor. Indeed, in a situation where even the President in one of his interviews expressed a similar position, it is difficult to find arguments supporting that investment promotion is needed now more than ever in Ukraine. It is difficult unless we look at the problem differently.
Effective investment promotion with the right focus on competitive sectors and investors is the main tool to achieve this result. It should also be noted that in FCS countries the number of investment projects  in the areas related to natural resources (such as gas, oil or metals), does not exceed the total number of projects in the field of financial services ( 17% vs. 25%) – Table 1. This means that this phenomenon can not be explained by the investor's interest in natural resources of the FCS countries. Besides that,it was specified, that for the period 2006-2011, the average rate of return on investments into fragile and conflict-affected countries was approximately 50% higher than the average for investments into low-income countries as a whole.Ukraine is not the only country in the world that has a war on its territory. The World Bank even developed a separate classification for these countries – Fragile and Conflict-Affected Situations (FCS).  50 countries and territories were classified as FCS countries for at least one year during the period from 2005 till 2012, and 25 countries were classified every year during this period. According to the data, FDI grew in those countries at a compound annual rate of 12 percent, compared to 4.5-percent growth in the rest of the world's FDI.

After reviewing the list of companies (Table 2), which invested in FCS countries, and the industry they represent, we can ensure that Ukraine can also be in a target-group for these companies.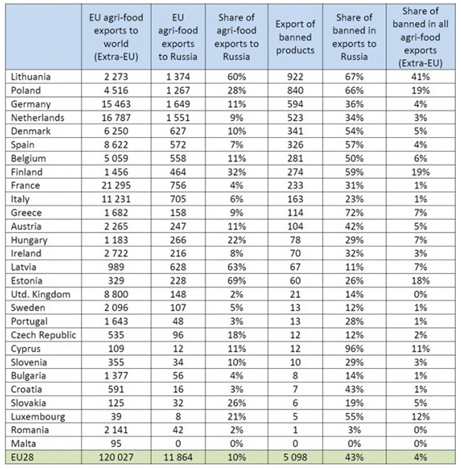 Summary: War is not the main reason that the investment does not come or go from the country. Accordingly, the issue of investment promotion in Ukraine becomes even more significant and needs to be urgently addressed.
Future Ukrainian IPA. How can it be?
Let's try to think of what should and should not be in the future Ukrainian IPA.
Wells and Wint (2001), authors of one of the first studies in the effectiveness of investment promotion and entails the following main functions of IPA: image building, investment facilitation and services, investment generation and policy advocacy. Let's try to analyze and compare the execution of these functions by the DerzInvestProject and, for example, the Polish IPA (Polska Agencja Informacji i Inwestycji Zagranicznych, PAIiIZ). To do this, the information from the official websites of mentioned above institutions will be used, namely, press releases, events and articles about the activities of agencies. If the information is related, for example, with investors oriented advertising or press conferences for journalists, then the information will be referred to the function called 'image building'. If it is so called 'one-stop shop service' or investor support in providing necessary conditions for his business – 'investment facilitation and services'. If more than one function can be found in IPA article, each of them receives 1 point. The total number of points – is the number of cases in which agencies used and/or enforced one of its four functions. The research period : 03.2010-03.2014 .
There is a key difference in the distribution of IPA's functions within the DerzInvestProject and PAIiIZ. In more than 40% of its activity PAIiIZ aims to provide support services to potential and actual investors, as well as to generate new investment, while about the same percentage of the DerzInvestProject was directed to build the image and promote projects that often remained only in the documentation.
About 60% of the articles of both IPAs include information regarding potential or current investment. Interestingly, in the DerzInvestProject's webpage information about the possibility of creating new jobs through investments is met only by 4-7% of all articles, while only in 2% of articles published by PAIiIZ this information was not available. Therefore, it seems that in the period of current research the aim of PAIiIZ was a real economic effect (new jobs positions), while the goal of  DerzInvestProject's was just promotion  (sometimes promotion on virtual projects).
But, promotion alone can even be counterproductive in a country that offers a poor investment climate. It seems more difficult to convince investors to come back if they were disappointed or disillusioned during their first visit to a country. Disappointed investors are also likely to be vocal about their disenchantment, which discourages other potential investors.
It was highlighted in the presentation of  Ukraine: Invest&Trade that new Ukrainian IPA will be a department of the Ministry of Economic Development and Trade. However, IPA works much more efficiently if they are not ministry departments, but are directly subordinated to the Prime Minister or the President and are more independent in their activities.
Participation of the business representatives in the Supervisory Board of IPA is extremely important and was presented by the authors of Ukraine: Invest&Trade idea. This fact increases the level of trust of the investor towards IPA and as once P. Sheremeta said: "There will be no foreign investors if Ukrainian investors do not recommend foreign investors to invest into Ukraine".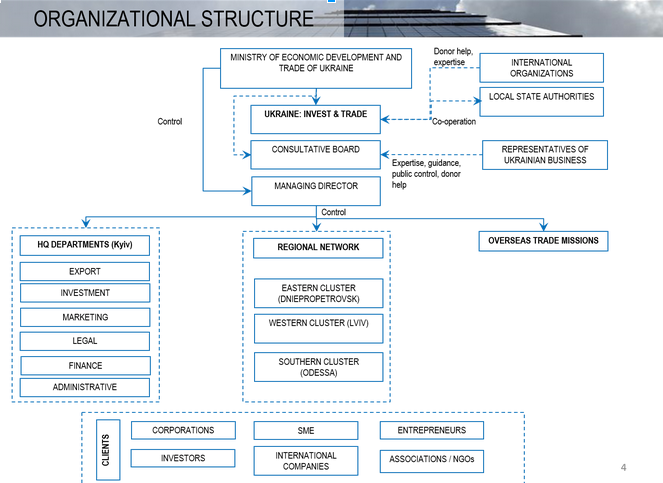 Source: Presentation 'Brief Overview of Ukraine: Invest&Trade. The new level of support for the foreign investors and Ukrainian exporters by the new government of Ukraine. Prepared for Aivaras Abromavicius. Jan 28, 2015. Kyiv, Ukraine'
In most cases IPA success is due to the people and not instruments. For example, IPA CzechInvest was established as a freelance-mediator of investment without considerable powers, but soon after it became a powerful organization with a staff of 320 people. The author of   'Is the Czech economy a success story? The case of CzechInvest' describes the situation as following:
''The inspiration came from MNC management standards, not the standards of the government bureaucracies where steps on the hierarchy and age dictate the level of subordination and its constraints on personal initiative. The recruited staff was very young, the average age being 28.6 years. Studies abroad were considered an advantage and study visits were encouraged''
On the contrary, selection process in the DerzInvestProject was as described below. A candidate for a Wise Director of the Agency, for instance, who meets all the traditional state service requirements – at least 5 years of experience and with a previous position not lower than 4 category, on the specialized exam receives a ticket with a question like: "The definition of investment, their forms and types". Thus, he easily succeed in the interview and hold a position. It turns out, that people from business with a practical experience in an investment promotion had never had a possibility even to apply for this kind of job positions, because of the lack of "experience".
The future ukrainian IPA should have absolutely different recruiting approach.
Data base of investment opportunities
It looks bizarre, that Ukraine still does not have the Greenfield and Brownfield Database – a simple and effective instrument for presenting investment potency of the country. This database could significantly speed up and simplify a dialog with a potential investor.
No to "White Elephants" ("White elephant" in finances – is a valuable project, that failed )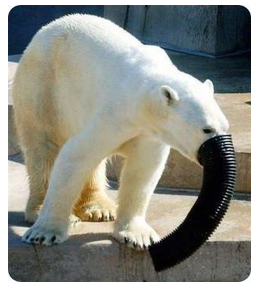 Paradoxically, national projects (instruments similar to Government programs) were one of the biggest problems of State Agency of Investment and National Projects Management of Ukraine. Often substantial or partial duplication of tasks and activities between national projects and state programs could be traced. Only 4 projects did not have analogically directed programs and were absolutely independent in their goals, tasks and content. Therefore, it is unclear why Investment Promotion Agency was responsible for strategic national projects if it was not its function by definition (see classification of Wells and Wint (2001)). In the future, ukrainian IPA should not have any additional responsibilities, that are not directly linked to its activities. National projects, if needed for Ukrainian economy, should be under the responsibility of a separate organization.
Monitoring of the IPA may be carried out on a voluntary basis. For example, every year students of Warsaw School of Economics perform their own research in order to investigate investment attractiveness of regions. They call and send emails to each administrative unit of their country and posing as investors, express an intent (mostly in English) to invest into a corresponding location. Moreover, young investigators analyze information available on web pages, collect other required data and build up the rating using the following criteria: quality of information presented on the web page, time to respond to the request of the investor, the correspondence procedure, etc. The report of the study "Gmina na 5!" including conclusions and recommendations is a part of the general report regarding competitiveness of Polish regions presented by Investment Promotion Agency – PAIiIZ.
A similar survey focused on embassies operation was recently conducted in Ukraine.
Thus, apparently a new non-governmental organization will appear together with new Ukrainian IPA and will be able to check its activity, as everyone can perform the role of so called "mystery investor".
Surely, it seems pretty much unlikely that investors will have a possibility to easily access data bases of investment opportunities in the regional or district center, or to communicate with a competent specialist in the village Hall, who will be able to respond on his request in English. However, is there another way for Ukraine as not to turn fantasy into reality?   
To summarize
Can the problem of investment climate and investment promotion be explained (or more likely justified) by the war factor?
No, it can not. Moreover the experience of FCS countries shows that in this situation investment promotion becomes even more important.
Does Ukraine need IPA?
Yes and immediately. Effectiveness and importance of IPA activities are proved by the practical experience of many countries. The following thoughts: "No, today Ukraine does not need Investment Promotion Agency. Considering the current state investment policy, or rather its absence, the existence of the agency as well as its previous clones is impractical" is pointless. There is no need to extrapolate the negative experience of previous Ukrainian IPA towards a new investment promotion agency.
What functions should IPA have?
IPA activities should be mainly directed into investor support and investment generation. Promotion should not prevail, because by itself it may even be counterproductive.
Standards of personnel management and IPA operation can be taken from corporations.
There is no need to be a civil servant to work in the IPA. Professionals in investment attraction with experience in business, data scientists, business analysts, consultants, etc are required.
There is a need for the creation of ukrainian  Greenfield and Brownfield Database, which is a simple and effective instrument for presenting investment potency of the country.
Together with IPA establishment it is reasonable to create a non governmental organization or research group aimed to control and evaluate IPA operation.
In future Ukrainian IPA should not have any additional responsibilities that are not directly related with its main activities (national projects, for instance)
Literature
1.Morriset Jacques, Andrews-Johnson Kelly. Foreign Investment Advisory Service. The Effectiveness of Promotion Agencies at Attracting Foreign Direct Investment (Washington, DC: World Bank, 2004), [x/Foreword and Overview/5]
2.Wells and Wint, Marketing a Country: Promotion as a Tool for Attracting Foreign Investment. Rev. ed. Washington, D.C.: IFC, 2000, p.9
3.Whyte Robert, Griffin Carlos . Promoting Investment in Fragile and Conflict-Affected Situation. 2014. Investment Climate in Practise No22, p.8
4.Benacek Vladimir. Is the Czech economy a success story? The case of CzechInvest: the strategic promotion agency in Czech industrial restructuring. Division of International Trade and Integration, Santiago, 2010, p.41
Attention
The author doesn`t work for, consult to, own shares in or receive funding from any company or organization that would benefit from this article, and have no relevant affiliations