In issue 195 (issue 188 before the audit) of the Reform Index, only one law has been included for the period from September 12 to September 25, concerning the provision of conditions for the restoration and development of electronic communication networks. Overall, the Reform Index in this issue decreased to +0.3 points, with values ranging from -5.0 to +5.0. In the previous round, the Index was +1.1 points.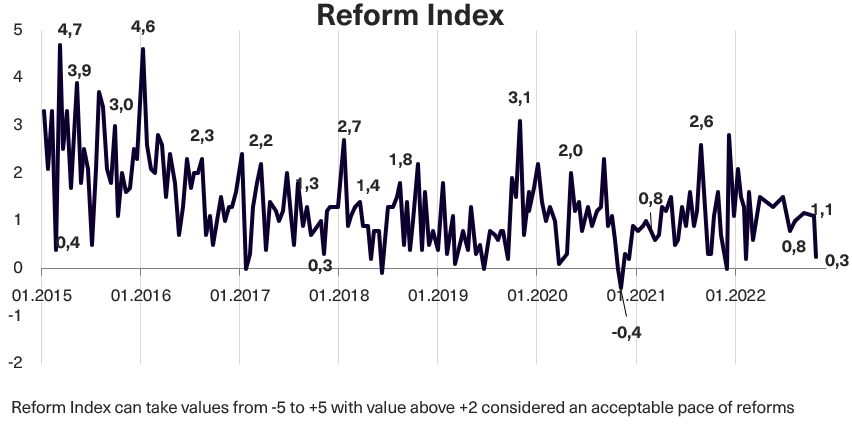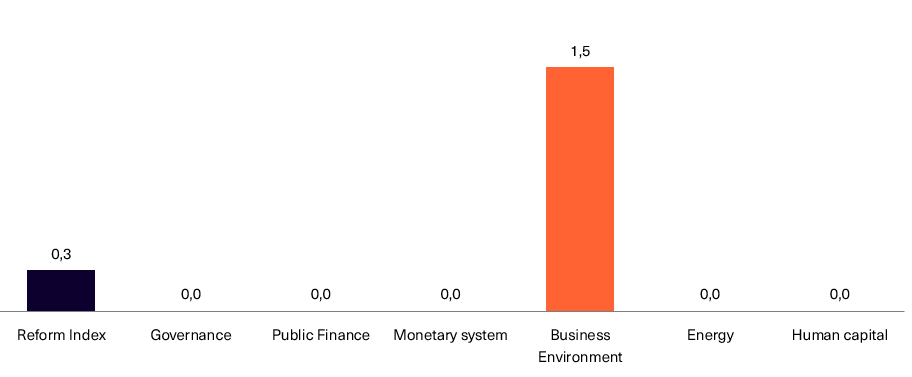 The Index's lower value is accounted for by the fact that the only reform law in this period brought positive points to only one area out of six (with the others remaining at zero). Therefore their average score could not stray too far from the zero value. Experts believe important reform decisions could have been adopted in other areas, too.
Law on developing and restoring electronic communication networks, +1.5 points
Law 2530-IX helps develop the telecommunications network in Ukraine, streamlining the procedures for deploying cellular towers on state and communal property. No approval from the Cabinet of Ministers is required to change the designated use of forest land parcels up to 0.05 ha to install technical means or electronic communications facilities.
The law also creates a mechanism for terminating contracts on access to technical means of electronic communications if the latter were destroyed due to hostilities.
Access to the telecommunications infrastructure is granted without developing technical conditions and project documentation during martial law and within a year after its lifting.
Information about the Reforms Index project, the list of Index experts and the database of the regulations assessed are available here.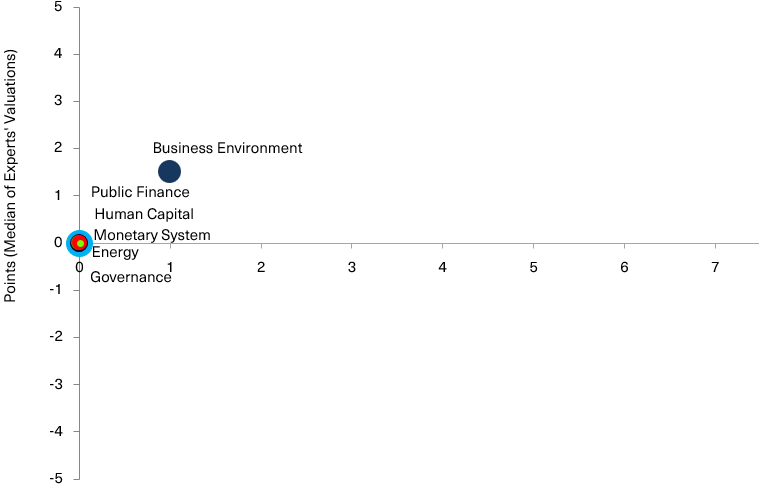 Reform Index from VoxUkraine aims to provide a comprehensive assessment of reform efforts by Ukraine's authorities. The Index is based on expert assessments of changes in the regulatory environment in six areas: Governance, Public Finance, Monetary system, Business Environment, Energy, Human Capital.
This publication was produced within the framework of the "Support of think tanks" project which is carried out by the International Renaissance Foundation with the financial support of the Embassy of Sweden in Ukraine. Its contents are the sole responsibility of the authors and do not necessarily reflect the views of the Embassy of Sweden in Ukraine and the International Renaissance Foundation.

Attention
The authors do not work for, consult to, own shares in or receive funding from any company or organization that would benefit from this article, and have no relevant affiliations