In issue 207 (issue 200 before the audit) of the Reform Index, 6 decisions of the Ukrainian government have been included for the period from February 27 to March 12. The Index scored +0.4 points, with possible values ranging from -5 to +5. In the previous issue, its value was +0.3 points.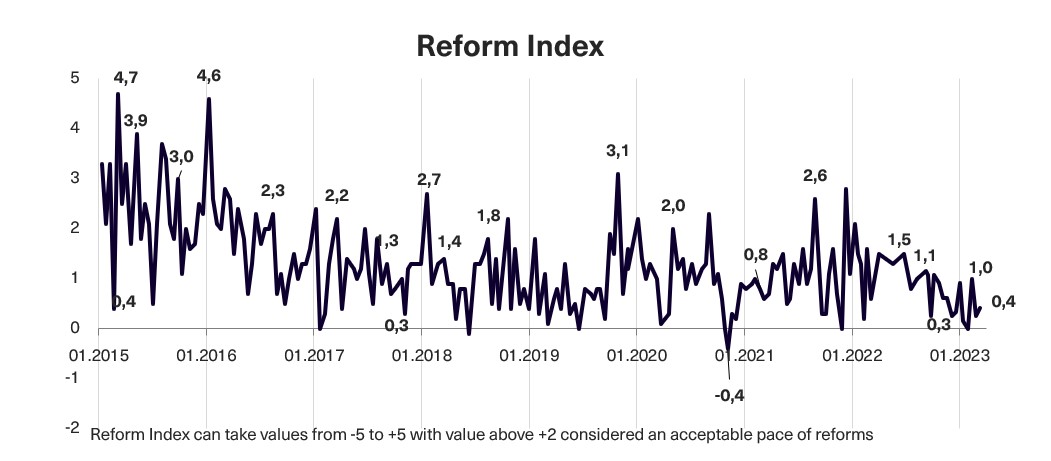 The new generation of the electronic payment system will be operational 24/7, +1 point
In early March, the National Bank of Ukraine implemented a resolution to launch an upgraded electronic payment system (EPS) capable of handling interbank payments non-stop, following the introduction of SEP in 2020, which operated 23/7. Prior to this, interbank payment transactions were only possible on weekdays between 8:30 a.m. and 7:00 p.m.
In addition, the resolution revises the process for admitting and removing SEP members, specifications for the data on non-bank payment service providers, and guidelines for utilizing electronic messages in interbank transactions to comply with ISO 20022.
Information about the Reforms Index project, the list of Index experts and the database of the regulations assessed are available here.
Creation of the Ukrainian Youth Fund, 0 points
The Cabinet of Ministers adopted a resolution to establish the Ukrainian Youth Fund, which will offer budgetary grants to support the advancement of youth projects.
The Fund will collaborate with the Ministry of Youth and Sports to identify the primary areas that require support and will serve as one of the instruments for implementing youth policy.
The assessment of the regulation by experts varied (ranging from +3 to -2 with a median of 0 points) due to the mixed views on the efficacy of state support for youth initiatives. While it can be beneficial for involving young individuals in constructive pursuits, the prioritization and effectiveness of allocating budgetary funds for such purposes are debatable since several global organizations and non-profit foundations already provide grant-based support for youth projects.
Grants will be disbursed from extrabudgetary sources, such as international technical assistance funds, during the period of martial law and for six months following its conclusion.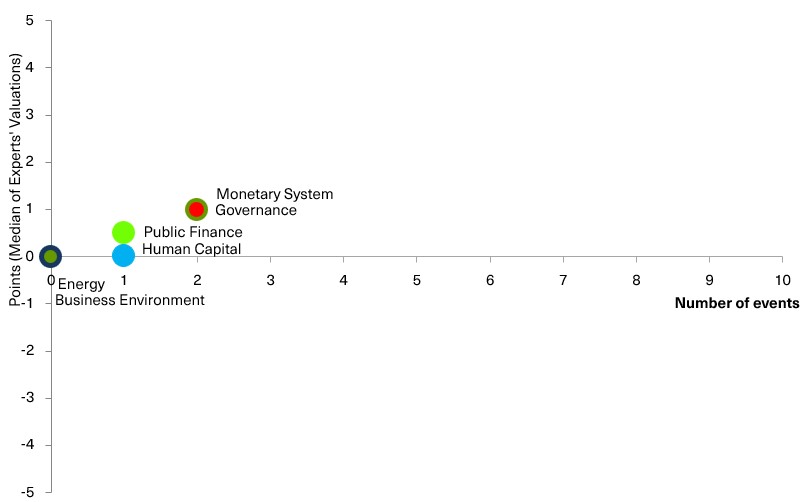 Reform Index from VoxUkraine aims to provide a comprehensive assessment of reform efforts by Ukraine's authorities. The Index is based on expert assessments of changes in the regulatory environment in six areas: Governance, Public Finance, Monetary system, Business Environment, Energy, Human Capital.
Attention
The author doesn`t work for, consult to, own shares in or receive funding from any company or organization that would benefit from this article, and have no relevant affiliations