The Index for Monitoring Reforms (iMoRe) is +0.1 points for the period from October 25 to November 7, 2021, with possible values ranging from -5.0 to +5.0. In the previous round, the index was +0.4 points.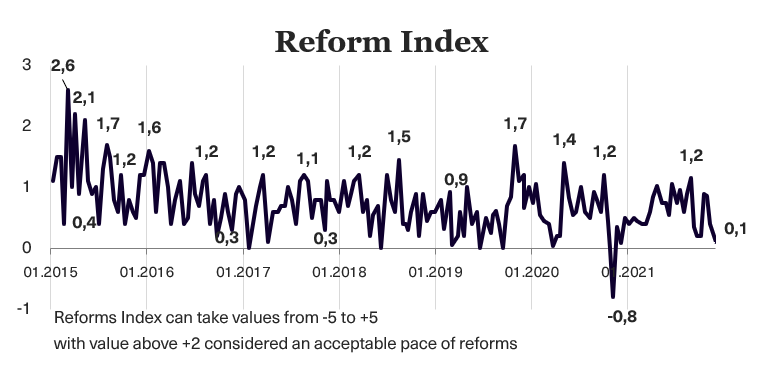 Law on preventing the undue influence of oligarchs, 0.0 points
The oligarchs in Ukraine have a significant influence on the country's economy and political life. Law 1780-IX is intended to limit this influence and make it more transparent.
It provides for the creation of an oligarch register and requires that the businessmen listed in the register submit electronic declarations. The same declarations are submitted by officials. The registered oligarchs will not be able to finance parties or participate in large-scale privatization. Civil servants will be obligated to report contacts with the businessmen listed in the register.
Individuals can be registered as oligarchs based on a decision by the National Security and Defense Council if they participate in political life, have a significant influence on the media, are the ultimate beneficial owners of monopolies, or own assets exceeding 1 million minimum wages (about UAH 2.3 billion). To be included in the register, three of the four criteria need to be met.
Expert opinions on this law differ. Half gave the law negative reviews, and the other half review it positively.
Information about the Reforms Index project, the list of Index experts and the database of the regulations assessed are available here.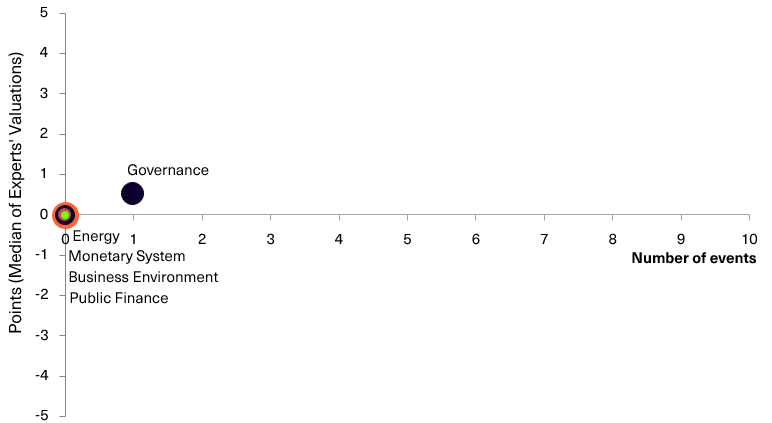 Reforms Index from VoxUkraine aims to provide a comprehensive assessment of reform efforts by Ukraine's authorities. The Index is based on expert assessments of changes in the regulatory environment in five areas: Governance, Public Finance, Monetary system, Business Environment, Energy.
Attention
The author doesn`t work for, consult to, own shares in or receive funding from any company or organization that would benefit from this article, and have no relevant affiliations